Patriarch Alexy II sends Christmas message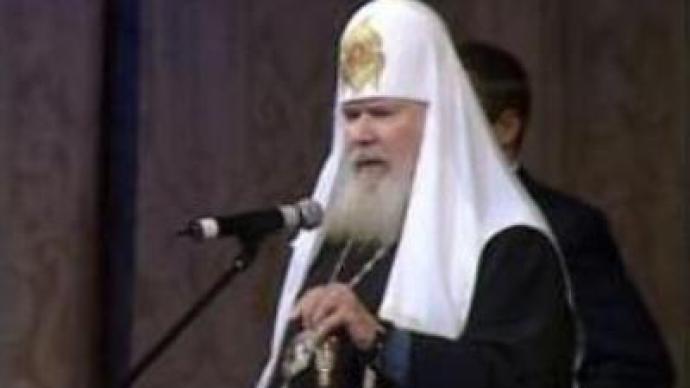 Christmas Eve has arrived for Orthodox Christians around the world and across Russia's eleven time-zones. In Moscow, The Patriarch of Moscow and All Russia, Alexy II, gave his Christmas address.
Alexy II said more and more Russian people
"are returning to the faith of their fathers."
He also expressed hope that Russian schools will teach more about Orthodox culture as it was important for everyone to know their country's history. The Patriarch spoke about the reunification of the Church in Russia with the Orthodox Church Abroad. The reunification of the two churches, which have been divided for decades, is expected to be completed by May of this year.
Alexy II will lead a midnight service at Moscow's Cathedral of Christ the Saviour.
Meanwhile, hundreds of pilgrims are gathering in the village of Diveyevo in the Nijniy Novgorod region. They will be celebrating Christmas in the Seraphimo-Diveyevsky Holy Trinity Convent. The convent is one of the most venerated as it houses the relics of Saint Seraphim of Sarov, a renowned Russian monk and mystic of the 18th century.
You can share this story on social media: