Parliamentary elections in Ukraine scheduled for September 30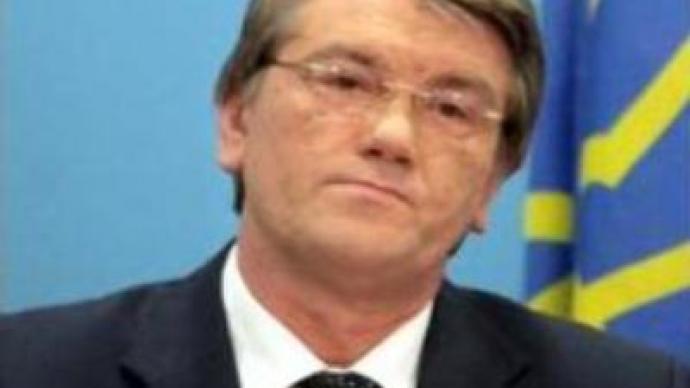 Ukrainian President Viktor Yuschenko has signed a decree setting September 30 as the date for early parliamentary elections. This follows the opposition's decision to resign from Parliament.
A half empty Parliament has become a regular sight in Ukraine. After months of boycotting the sessions, Yulia Timoshenko's Bloc and the Our Ukraine Party have officially dissolved themselves. As required by law, if more than a third of lawmakers submit their resignations, the Rada should end its work. The Speaker, however, refused to call it a day.
"Until the Central Election Committee gives us a signal that there is no one to replace those deputies who resigned, the Parliament will work,"
the Rada Speaker Aleksandr Moroz proclaimed.
"This process should be formalised by those who started it. We must know for sure who wanted to resign and who did not".
But the President did not wait for the election officials. 200 deputies pulling out of the Rada was enough of a reason. Assured by his lawyers that no other validation is required, he dismissed the Rada.
"This process does not require a formal announcement in the Parliament,"
Roman Zvarich, President's representative to the Rada, stated.
"And the Central Election Committee does not have to establish any legal grounds. As soon as the party leadership takes this decision, it comes into force".
But the governing coalition loyal to Prime Minister Viktor Yanukovich is reluctant to leave. They doubt the fact that opposition deputies have resigned out of their sheer will.
"I know that 44 Our Ukraine deputies, who are not in the Rada yet, are ironing their ties and jackets preparing themselves for going to the Parliament, to change their colleagues there,"
Mikhail Chechetov from the Party of the Regions assured.Detecting legal mistakes in the President's latest order, coalition deputies have decided to appeal it in court. How successful they may be is an abstract question. The last two decrees disputed in the Constitutional Court left a trail of corruption, blackmail and bribery.
You can share this story on social media: