Burqa protest: Second night of violence in Paris suburbs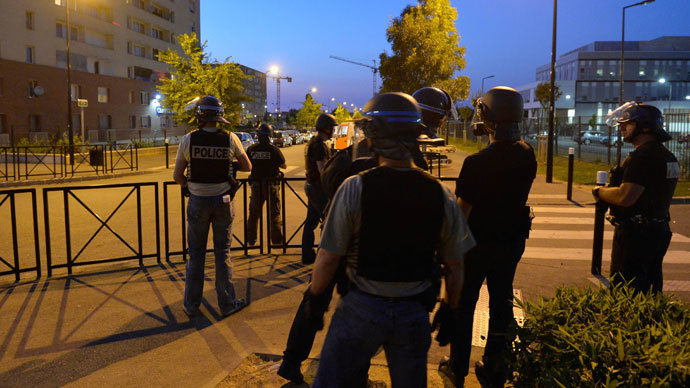 At least four more people have been arrested in a second night of violence in suburbs west of Paris. About 20 cars have been burned, bus shelters destroyed and a police station attacked following the unrest in Trappes.
In the town of Elancourt a gang of about  50 gathered and threw firecrackers at the police and a motorist is reported to have driven towards a group of officers.

Sunday morning, the situation was calm near the police station.

The disturbance spread to the small commuter town from the neighboring Trappes, where an outburst of urban violence started.

"It's beginning to spread to surrounding areas - Elancourt and Guyancourt," said David Callu of the SGP police officers' union, adding that these new incidents are "unacceptable", AFP reported.  

The unrest in the suburbs some 30 km from Paris have been provoked by the arrest of a man, who objected to his wife being cautioned for wearing a veil that completely covered her face and body. France prohibits the covering up of the face in public places.

"He attacked officers and was then arrested. It is this which led to the protests outside the police headquarters in Trappes," local police said commenting on the arrest.

Following the arrest of the man, a group of 30 people showed up at the police station in Trappes

One leading Muslim group disputed the authorities' version of events, blaming police "provocation".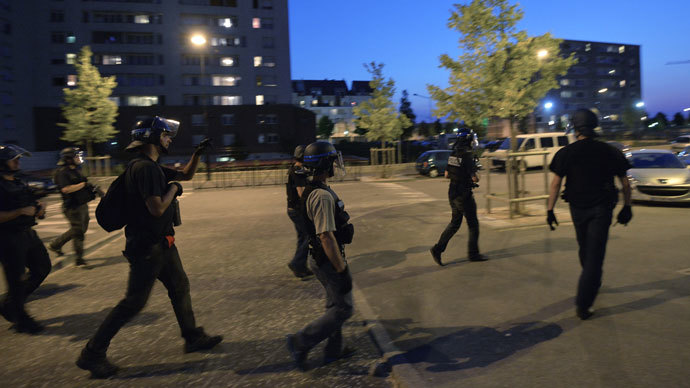 The suspect, described as a Muslim man aged 21, was released on Saturday pending an appearance in court, French media say. In total up to 250 people collected outside the police station and nearly 400 in the area. They threw stones, burned garbage and vandalized bus shelters. The police responded by firing rubber bullets and throwing tear gas.

Police, community leaders in Trappes and politicians have been calling for calm following the two nights of unrest.

"We are calling upon them to calm down. Those who did it should remember they have families, their mothers and fathers. The court to decide how they should be punished according to the gravity of the acts they did," Callu said.

France's Interior Minister Manuel Valls has ordered reinforcements for police units in the area "until a sustained calm returns".

"Given the incidents which marred the night, and during which four people were arrested and twenty vehicles burnt out or damaged in the Elancourt district, a security plan will be maintained until calm returns permanently," he said in a statement.
"Its determination to fight relentlessly against all those who are attacking forces, institutions, public and private property, and seriously undermine our Republic, its values and cohesiveness that our society needs more than ever," he added.

Breaking the ban on wearing the full face veil in public introduced in April 2011 carries a fine. Women found guilty of wearing veils in public can also be forced to attend citizenship classes.