Parents' Councils to make Army more humane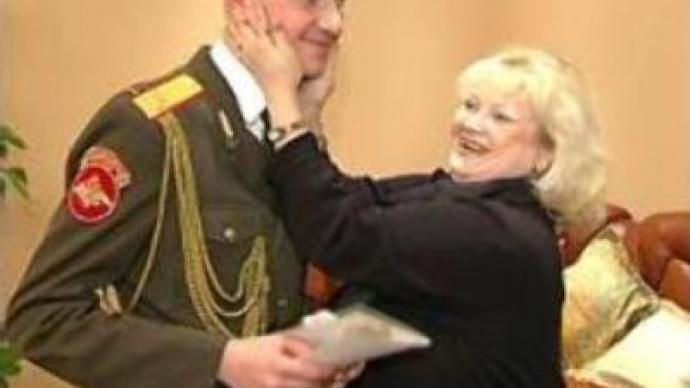 On February 15, Russian defence minister's decree comes into effect on Parents' Councils. Such institutions are to be created in all military draft and contract units across Russia.
The Komendantsky regiment in Moscow is one of them. The Parents' Council has been operating there for the last two years as a civil organisation.Rallies under slogans like Mothers against Drafting are have become a common thing. The Russian army is plagued by bullying and high suicide rates, but there is something mothers can look forward to once their sons are drafted: they can be part of a Parents' Council and, officials say, they can make a difference in today's Russian army.The oath ceremony for many parents means letting their sons go into the unknown. But things are different here at the elite Komendantsky regiment.Guards of honour: receptions and send-offs of state leaders, official visits, other high-profile events and military parades are these conscripts' business.In addition, their mothers have another reason to be content.
"We have to help the commanders in educating a better-organised and disciplined army,"
says Maria Vodopyanova , Parent's Council Chairwoman.The parents are quite positive about the importance of the new body.
"It means protection, additional guarantee that he will finish healthy and successful,"
says Olga Kazak, soldier's mother.They take care of everything: from birthday celebrations and excursions to psychological support.
"I'd never write my mother that something is wrong,"
confesses soldier Aleksey Andreev.
"I always write everything is fine."
Keeping it to oneself is the exact problem Parents' Councils are aiming to eradicate. When something goes wrong, a soldier is often reluctant to share it with his commander.
"The council is a tremendous help; a solder, once he runs into a problem, would rather share it with a mother,"
believes Mikhail Barishev, Deputy Commander of 154th regiment.
"It may be someone else's mother, but she would facilitate communication. And often we solve problems together."
As of February 15, all servicemen across Russia are set to have the luxury of parental involvement during their service.
You can share this story on social media: