Making the impossible possible: Sochi Paralympics closes with breath-taking performance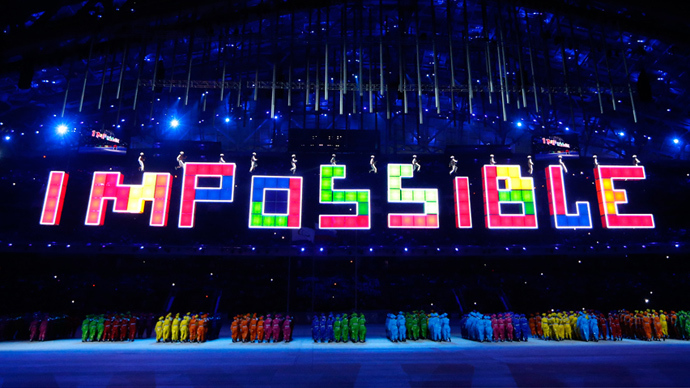 A glittering spectacle has closed the Sochi Winter Paralympic Games, bringing to an end the 2014 Winter Olympic season. The grand finale of the competition united the athletes under the motto "Reaching the impossible."
The audience of the Fischt stadium in Sochi was stunned with breath-taking performance of dancers in wheelchairs along with trapeze artists. The synchronized display, accompanied to the music of Russian composer Alfred Schnittke, symbolized the story of how those who cannot walk, can still fly.
The Russian flag was raised to the sounds of Tchaikovsky's Fifth Symphony as President Vladimir Putin, PM Dmitry Medvedev and the head of the International Paralympic Committee Philip Craven took their places in the lodge. More than a hundred children, 35 of whom have disabilities, sang the Russian hymn, conducted by Russia's Aleksey Petrov.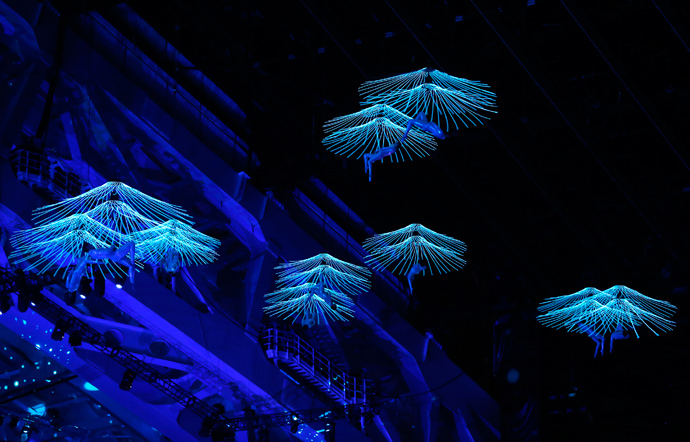 The use of abstract lines and bright strokes at the stadium had to remind the viewers the works by Wassily Kandinsky, the father of abstract works of art. During this section of the closing finale, more than 500 performing artists, acrobats and jugglers took stage in the background, appearing from under the stage.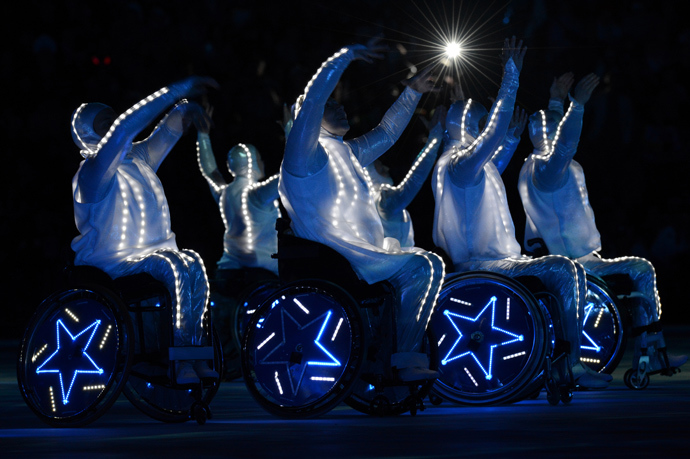 And then the stadium turned into a metropolis where skaters and skateboarders demonstrated a variety of tricks, before transforming to the world of Tetris where a huge colorful game of the world's top video game was played on the stadium floor and the Tetris cubes spelling out the word impossible, under the music of Alexander Borodin and Sergey Prokofiev.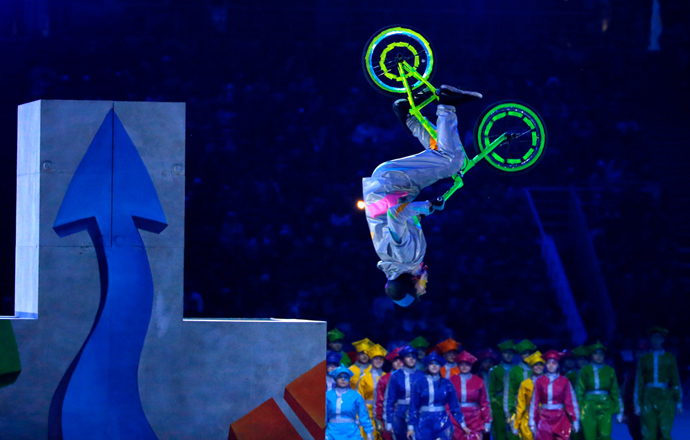 Making the impossible possible seemed within reach when Alexey Chuvashev, an athlete who won a bronze medal in rowing at the Paralympics Games in London, climbed a 15 meter rope in the center of the stadium using only hands. His daring act placed an apostrophe between the letters I and M to spell out "I'm possible". The Russian language projection display below changed from "Impossible" to "No, possible."
The Closing Ceremony ended with a fabulous fireworks display.
International Paralympic Committee Philip Craven has described the games as a "spectacular" showcase of sportsmanship.