Paralympics Day 2: Russia sweeps podium in 15km cross-country skiing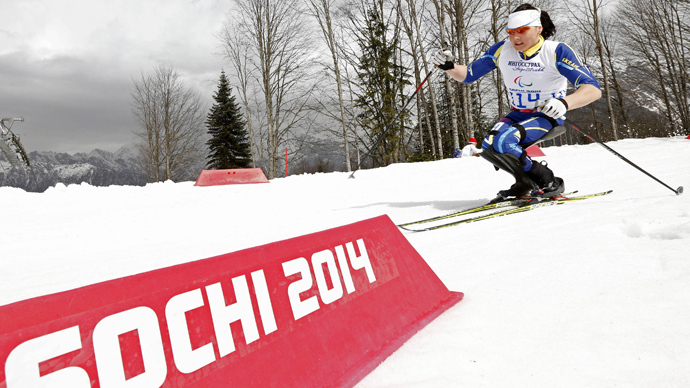 The second day of the Paralympics has seen five sets of medals up for grabs, with Japanese skier, Akira Kano, defending his crown in the sitting Super-G event. Russia has added 5 medals to its count grabbing all places in cross-country skiing.
In a breathtaking win, the Russian team won all medals in the 15-kilometer cross-country skiing race in the sitting position. Roman Petushkov, already a gold medalist after the first day of the Games, was again triumphant. Irek Zaripov took silver, while Aleksandr Davidovich got the bronze.
Zaripov, a four-time Paralympics champion, lost his legs in a car crash, but still counts driving as a hobby. After the tragedy, he managed to triumph and won all his races during at the 2010 Vancouver Paralympics. He also got married, and has two children.
"At this moment, I think I would have chosen the fate given to me. These medals, this life of mine, I'm completely satisfied with it," a smiling Zaripov told Russia's Channel One.
The 12-kilometer women's race in sitting position has seen Russia's Svetlana Konovalova win a bronze medal. Lyudmila Pavlenko of Ukraine was first, while the American athlete, Oksana Masters, won a silver medal.
Russia's Aleksey Bugayev has grabbed another medal for the Russian team, winning the bronze medal in the standing Super-G event. Austria's Markus Zalcher and Matthias Lanzinger reached the finish first and second respectively.
The Alpine races were fast & furious.Krako, Salcher & Kano take Super-G Gold to become #Paralympic Champs. #Sochi2014pic.twitter.com/6HXsJIeODd

— Sochi 2014 (@Sochi2014) March 9, 2014
In the sitting Super-G event, 27-year-old Japanese skier, Akira Kano, defended his Paralympic gold. His compatriot, Taiki Morii, was 2.09 seconds behind in silver medal position, and Canada's Caleb Brousseau got bronze. The event saw many crashes, with only 14 of 28 athletes managing to finish. There were no serious injuries, though, RIA Novosti news agency reported.
Slovakia's Jakub Krako struck gold in the Men's Super-G for visually impaired athletes. A 55-year-old athlete from the US, Mark Bathum, snatched silver, while Canada's Mac Marcoux bagged bronze.
All in all, Russia's team has asserted its leadership, with five gold, seven silver, and five bronze medals so far.
Ukraine's team is currently in second place with two gold, one silver and three bronze medals, while Japan's wins on Sunday helped the team to climb to third place in the medal table, with two gold, one silver and two bronze medals.
Russia, Ukraine and Japan are followed by Austria and Slovakia (2-0-1 each), while Germany fell to sixth position (2-0-0).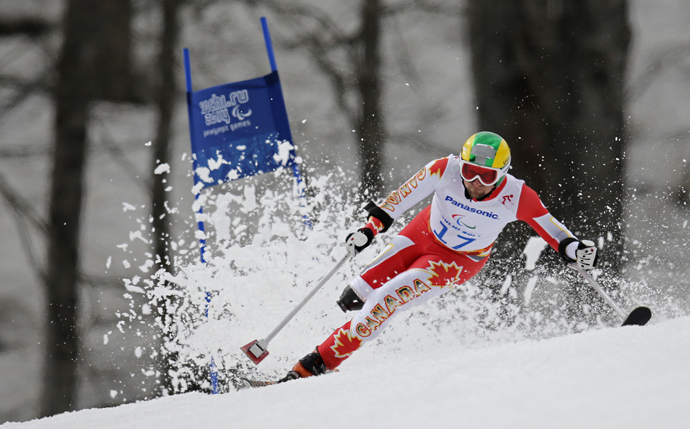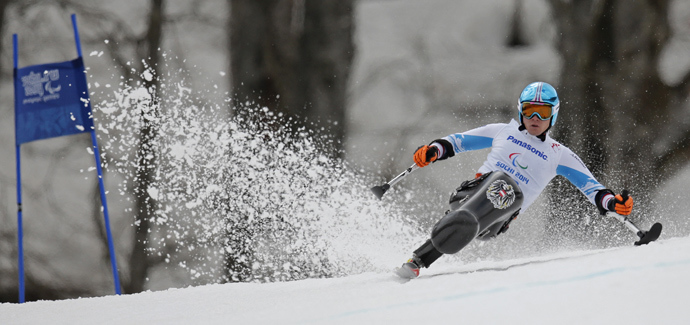 You can share this story on social media: