Panama becomes tax haven for German uber rich - report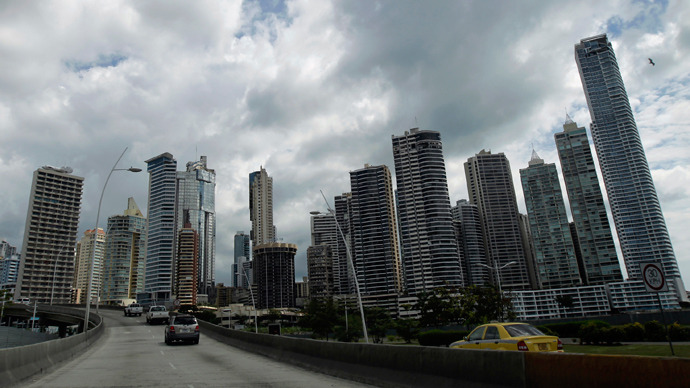 Germany's super rich are stashing their cash as far afield as Panama in search of an offshore tax haven, newspaper Suddeutsche Zeitung has uncovered. A number of high profile names have emerged from the report, including Porsche and Jacobs.
The German publication obtained data dug up by British hacker Dan O'Huiginn, who published information from national records on various German multi-millionaires with Panamanian companies under their names on his blog.
The Porsche and Piech families, owners of the billion-dollar car brands Volkswagen and Porsche were found to have several companies in Panama registered under their names, founded between 2005 and 2007.

Contacted for comment by the German publication, a representative of the Porsche family stated that the companies were inactive and categorically denied claims of tax evasion. In addition, Germany's richest woman Silvia Quandt claimed to have no knowledge of an investment under her name in Panama.

Panama has a longstanding reputation as a tax haven, given that over 50 per cent of international investments are not taxed in the Caribbean country, tax expert Markus Meinzer said.
Meinzer told the publication that he could see no viable reason why a German citizen would have an offshore company in Panama other than to take advantage of the lucrative tax regime. However, he signaled that the investment of such capital in Panama could have a significant negative effect on the country's economy.
"The world economy is now in tax havens," activist hacker Daniel O'Huginn told RT. "People don't have an easy way to see how this economy works. They should be aware there are a lot of rich Germans running companies in Panama, some of them legitimately others as a way to minimize taxes."
Panama's economy has been going from strength to strength recently, despite the worsening financial crisis in the US and Europe. Panama's GDP grew by over 10 per cent last year and is slated to expand by a further 8.5 per cent this year, according to government estimates.

However, the country's economic boom has been dogged by widespread reports of corruption among government officials.
"Panama's geographic location makes it very attractive for international mafia organizations," said Jose de Gracia from Interpol to Panamanian publication Critica. He went on to say that mafia organizations flocked to the Central American nation because of its highly lucrative illicit drugs trade.
Christoph Hoerstel, director of Hoerstel Networks Consultancy, explained that, for the ultra-rich, investing in a tax haven is nothing more than a smart business move. Many billionaires own real estate all over the world, with South American expenditures such as this is just part of the lifestyle.
"It is very clear there is no international or too little international cooperation on this," Hoerstel said. "You have families who would not notice that they lost one, five, fifteen Euros necessary for one of the big German election campaigns. That's nothing, that's peanuts to them. So democracy is left out in this kind of business."
You can share this story on social media: