Palestinians may take Israel to ICC over child detentions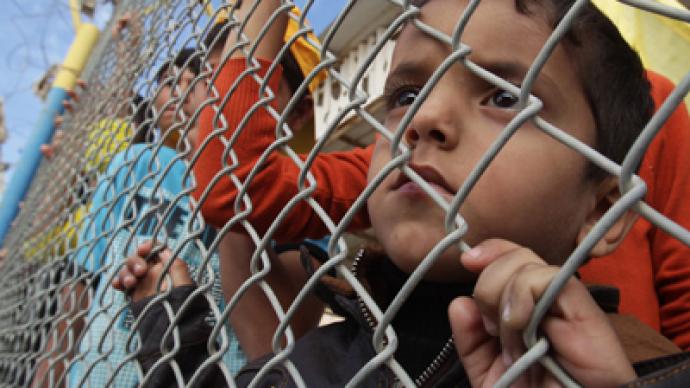 Palestinian authorities are considering taking legal action against Israel over hundreds of Palestinian children being detained, with some reportedly maltreated.
As a result of the United Nations General Assembly voting to upgrade the Palestinians' diplomatic status to a "non-member observer state," they now have chance to access UN agencies and the International Criminal Court (ICC)."We need to use the newly gained state status to take measures against Israel for its crimes, especially the arrest, detention, and abuse of Palestinian children, let alone trying them before military courts," Eissa Karakea, Palestinian Minister of Detainees' Affairs told Al Arabiya news channel.According to a report issued by the Palestinian Ministry of Detainees Affairs, 900 Palestinian children were arrested by Israeli authorities in 2012 – a significant surge from the 700 arrested in 2011. The report suggests that the children are often mistreated during interrogations and beaten in detention."Israel is violating the Child Protection Act and all international laws by subjecting children to such traumatic experiences. The Israeli minister of security had actually said earlier that Palestinian children have no immunity," Karakea said. Karakea stressed that the international community is aware of the crimes committed against Palestinian children and that several human rights groups are launching campaigns in solidarity with Palestinian children. "But this is not enough. We need to take further steps," he told Al Arabiya.Some 177 minors remain in prison as of December 1, according to a monthly report by the Prisoner Support and Human Rights Association.Palestinians are yet to issue a complaint to the ICC, but warned last week that they may do so, if the UN Security Council does not take action over Israeli settlement plans in the West Bank and East Jerusalem.
You can share this story on social media: