Palestinian militants and Israeli troops exchange fire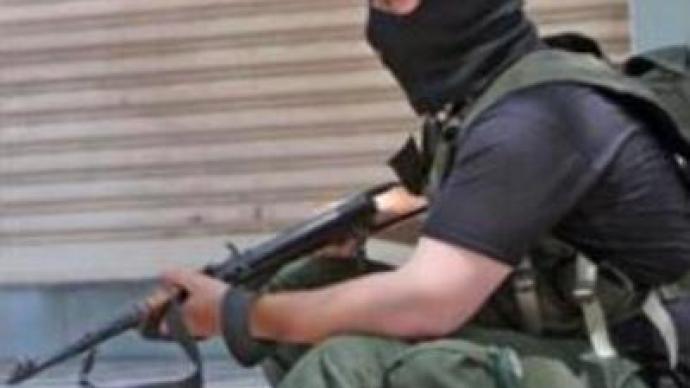 Israeli armoured vehicles and bulldozers have entered the southern Gaza town of Rafah where the army has taken control of three houses. Earlier Palestinian gunmen broke through Israel's border fence and battled its troops.
Hamas militants say members of the group clashed with Israeli tanks and soldiers when they entered through the Kerem Shalom crossing on Saturday morning. Popular Resistance Committees, an independent Palestinian military resistance group with no political wing says it fired two rockets at the crossing earlier.The Israeli army has confirmed its operation in and around Rafah. Israel's army radio says its troops shot dead one of the raiders in clashes near the Kissufim crossing between Gaza and Israel.The Islamic Jihad group says it carried out the attack along with the Al Aqsa Martyrs' Brigades, a violent offshoot of the Fatah movement.
You can share this story on social media: