Palestinian leaders held talks in Syria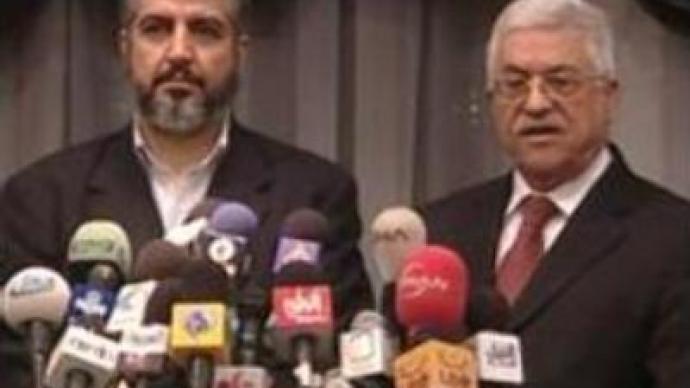 Palestinian President Mahmoud Abbas and exiled Hamas leader Khaled Mashaal have met in Damascus. According to a joint communique read out to reporters, the talks would resume in two weeks.
Following the meeting, Palestinian President has said the negotiations were "fruitful" and talks to form a unity government would continue.Both leaders also stressed the need to prevent rivalry between their Fatah and Hamas factions from spilling over into civil war. The talks were due on Saturday but were postponed after officials failed to reconcile differences over the new government. The previous Abbas-Mashaal meeting took place as long ago as is the July 2005. According to Hamas officials, it is hoped headway will be made in forming a national unity government and ending months of deadly Palestinian infighting that has claimed dozens of lives.
You can share this story on social media: