Palestinian ambassador to Czech Republic dies after blast while opening safe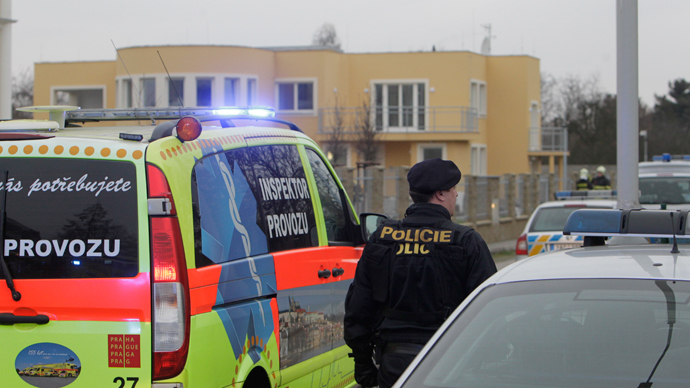 The Palestinian ambassador in Prague died after being fatally injured in an explosion which took place when he opened a safe. An embassy spokesman denied reports the safe stayed untouched for more than 20 years, saying it was used "on a daily basis."
Ambassador Jamal al-Jamal, 56, died several hours after being taken to the hospital.

The blast occurred before midday on New Year's Day at the ambassador's residence, part of the newly constructed Palestinian Embassy complex, in the Suchdol neighborhood, which houses many foreign diplomatic missions.

The Palestinian Foreign Ministry said in a statement that the blast happened when the diplomat tried to open a safe that had been moved from the embassy's old offices, the Palestinian news agency WAFA reported.

There is no evidence that the explosion was a terrorist attack, police spokeswoman Andrea Zoulova said shortly after the blast. She added that the explosive might have been part of the security mechanism on the safe.

"The possibilities include inexpert handling of an explosive device or its spontaneous detonation," Reuters reported her as saying. "The device was in a safe and was triggered after the door of the safe was opened. The police are not ruling out that the device was a part of the safe."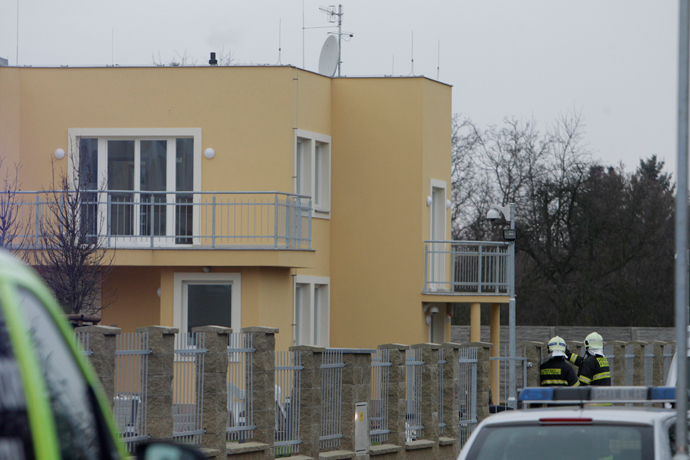 Palestinian Foreign Minister Riad Malki said that the safe had originally come from a building that used to house the Palestinian Liberation Organization's offices in the 1980s, at a time when the PLO had close contacts with Eastern bloc countries, including Czechoslovakia.
"It was in one of the corners. No one had touched it for 20 to 25 years," Malki said, AP reported. He added there was no one but the ambassador and his wife at the residence when the blast occurred.

"The ambassador wanted to know what was in the safe," Malki said. "He opened it and asked his wife to bring a paper and a pen to write down the contents of the safe. She left him to bring [the] pen and paper. During that time, she heard the sound of an explosion."
However, Palestinian Embassy spokesman Nabil El-Fahel said Malki had misspoken, and told Reuters the safe had been in regular use.

"The safe was being used almost daily for depositing money... used for salaries of embassy staff, for buying items for daily operations," Fahel said.

"Minister Malki had mistakenly spoken about a second safe... that was empty and almost never used," he added.
Shortly after the blast, Jamal al-Jamal was brought to the Prague Military Hospital, where he was placed in a medically-induced coma. The injuries to his head, chest and abdomen proved fatal.

Al-Jamal's wife, 52, was also taken to hospital where she was treated for shock and quickly released.

A team of officials from the Palestinian Authority arrived in Prague on Thursday to help investigate the Jamal's death. Palestinian officials earlier said that no foul play was suspected in the case.

"He became ambassador not long ago, last October," Mustafa Barghouti, a Palestinian MP, told RT. "There are no indications that he could be specifically targeted by anybody."

Malki, the Palestinian Foreign Minister, said al-Jamal took some of the contents out of the safe before the blast went off. The details concerning them have not yet been disclosed.
You can share this story on social media: