Israel vs. Palestine in UN SC tug-of-war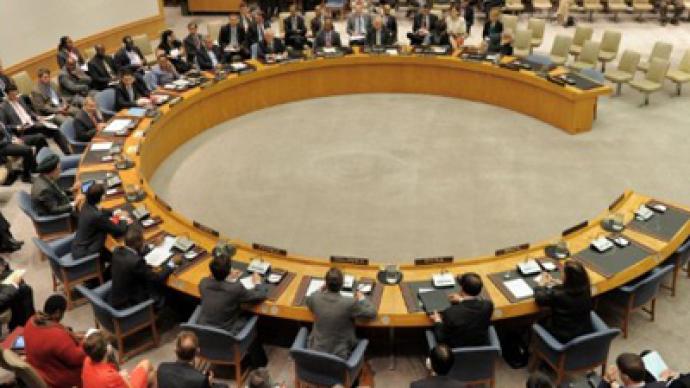 The Israeli Foreign Ministry is sending its envoys to persuade temporary members of the United Nations Security Council to vote against granting Palestine full UN membership. The Palestinians plan reciprocal diplomatic steps.
Since Palestinian leader Mahmoud Abbas announced on September 23 that he had officially submitted a request to the UN SC for statehood and full UN membership, the diplomatic battle between his administration and the Israeli government has entered a new phase.The Israeli Foreign Ministry says it is going to submit its own document to the UN SC that would substantiate its view that the Palestinians are not ready for independent statehood, Israel Radio reported on Sunday. Among other factors, Israeli authorities cite the fact that the Palestinians have failed to hold national or local elections.Within the next few days, the Foreign Ministry is planning to send its envoys to Bosnia and Herzegovina and Colombia in an attempt to persuade these temporary members of the UN SC to vote against the Palestinian application.These countries, along with Portugal, are three of the 15 nations currently comprising the UN Security Council that have not yet determined their position on the issue of Palestinian statehood. Nine votes in its favor are required for the resolution to pass, unless any of the five permanent members of the Security Council use their veto power to block it.The United States, which is one of those five, has already said it will veto the resolution, should it pass. However it has also stressed that it would prefer to avoid a scenario where it was forced to use its veto.The PA leadership has announced it is planning reciprocal diplomatic efforts in order to convince the UN SC members to support its bid. The Palestinians will soon send their top officials to Bosnia and Herzegovina, while Mahmoud Abbas will be visiting Portugal, Colombia, Honduras and the Dominican Republic in October. According to sources in the PA administration, he is also scheduled to address the European Parliament in Strasbourg on October 6.
You can share this story on social media: