Palestine military wing to double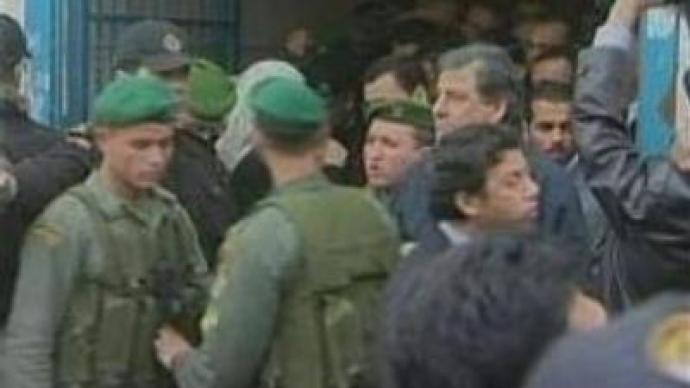 Palestinian President Mahmoud Abbas declared the Gaza-based unit illegal. Just hours later, the military wing under the control of the Hamas government says it is doubling its numbers to 12 thousand personnel.
Abbas has said the decision was taken
"in light of continued security chaos and the failure of existing agencies in protecting law".
He also added he wants to reshuffle the security forces and its leadership and called for the Hamas militia to join the official security forces of the Palestinian autonomy.The standoff follows a month of factional fighting between Fatah and Hamas in which more than two dozen have died.Meanwhile, a general strike and a day of mourning has been declared in Gaza to pay tribute to the victims of the violence.
You can share this story on social media: