Walking the wall: making bucks from Israel's separation barrier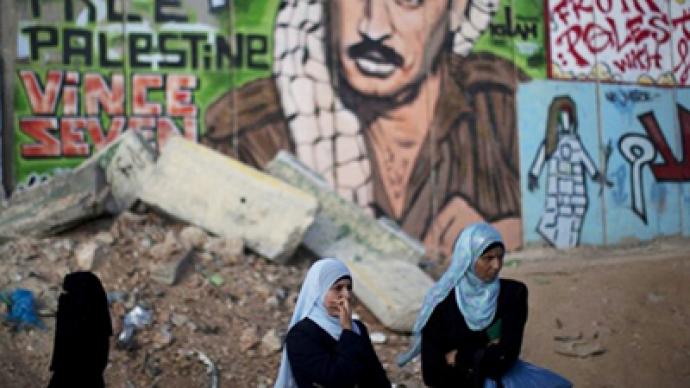 Palestinians and human rights campaigners are marking International Day Against the Wall, but while those oppressed by the barrier hold tours to show their plight, some Israeli companies see it as a chance to cash in.
Hani Amer lives on a hot piece of real estate, but it is not because of any beautiful view. Seven years ago the Israeli army built its wall in front of his house, and also behind it and to the sides, so that he is now completely closed in. A gate to the wall is his only contact with the outside world and he is the only one who has the key."The soldiers tried different ways to get me to move: they tried through force and also by offering me money," he said. "Indirectly they offered me an open check and told me how my life would change if I took the money and left the country."Construction on the wall began eight years ago along the 1949 armistice line between Israel and the Palestinian West bank. Israel insists the barrier is for security, but Palestinians call it apartheid. The International Court of Justice has also said it breaches international law.As well as keeping people out, the wall is also bringing some in.Businessman Abu Hasan is making money from Hani's misery. He runs what he calls "alternative tours" and brings tourists to see Israeli settlements, checkpoints and border fences. Abu Hasan says many tourists are shocked to see the wall. "I have a lot of people crying on the tour and I have Jewish people coming with me often, Jewish Americans," he said. Jewish Israelis are not allowed to sign up because some of the areas are closed to Israeli citizens. "It is shocking, this wall," said one of the tourists Manos Safos. "As a fan of Pink Floyd I thought that this wall belonged to the past." Israel insists the wall has kept suicide bombers out. Israeli Defense Forces spokesperson Avital Liebovich says, most of the nearly 500 kilometer barrier is fence and less than 4 per cent concrete."In the entrance to Bethlehem you will see a concrete wall because in 2004, 50 per cent of suicide bombers that entered Israel came from Bethlehem," she said. "Only in those places that have extra security sensitivity, that is where the concrete wall was built. Elsewhere as you can see here, we are talking about a regular fence with electronics."However, there is nothing regular about caging people in, say an Israeli couple who are walking the wall on the tour. Gal Lugassi is leaving for America where she has arranged to give talks and raise money to help Palestinians.Still, the wall means money for some travel agencies, winning business from tours showcasing, or perhaps reveling, in Israeli security measures.If you are planning a trip to the Holy Land, gone are the days of visiting traditional holy sites. If you go online you will find tours like "the ultimate counter-terrorism mission", which offers a tour with the army, or "terror tourism" – a tour that includes a Palestinian raid.However, it is no holiday for Hani because while tourists can come and go, he is stuck on his piece of land, hemmed in by the Israeli wall.
You can share this story on social media: