UN reports alarming increase in Israeli violence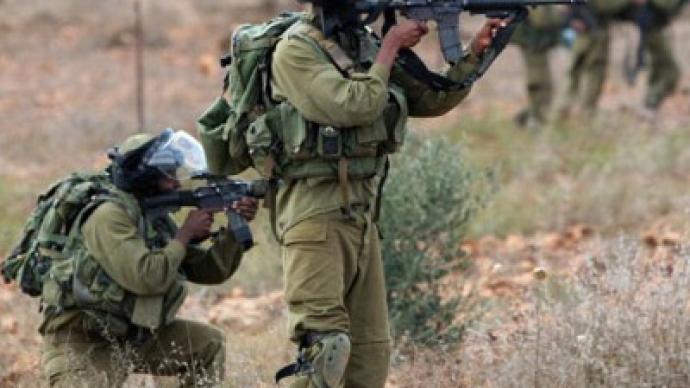 The Israeli occupation of the West Bank and Gaza Strip has become increasingly hazardous to Palestinians, with attacks by settlers and heavy-handed tactics on the part of Israeli security forces on the rise, according to the latest UN statistics.
In the West Bank village of Quasra, Israeli forces shot and killed a 37-year-old Palestinian on September 23 while trying to break up a dispute between residents and Jewish settlers. On the same day, an eight-year-old Palestinian child in Hebron was struck by a settler's vehicle. He died four days later. During the same week in Bethlehem and Nablus, a Palestinian was injured when settlers stoned his car, while two others were hurt after being physically assaulted.
Palestinian casualties by Israeli forces in West Bank and GazaKilled in 2011 vs. same period in 2010:  95 vs. 62Injured in 2011 vs. same period in 2010:  1577 vs. 1119Settler-related incidentsIncidents resulting in Palestinian injuries or property damage in 2011 vs. same period in 2010:  326 vs. 202Palestinians injured in 2011 vs. same period in 2010:  139 vs. 74Palestinian-owned structures demolishedStructures demolished in 2011 vs. same period in 2010:  409 vs. 290People displaced in 2011 vs. same period in 2010:  804 vs. 374
These are some of the latest incidents reported by the United Nations Office for the Coordination of Humanitarian Affairs in the occupied territories (UNOCHA), whose statistics show that aggressive Israeli actions against Palestinians have increased across the board over the last year.The number of Palestinian civilians killed or injured by Israeli forces rose by nearly a third in the West Bank and Gaza from 2010 to 2011.During the same period, hostilities instigated by Jewish settlers have also contributed to a steep rise in the number of instances of injury and damage to property, with the UNOHCA reporting a 38 per cent increase in such episodes.The latest indicators of mounting aggression by Jewish settlers come as militant Jews set fire to a mosque in northern Israel on Monday, prompting clashes between ethnic Arab citizens from the village of Tuba-Zangaria and police.And as Palestinian President Mahmoud Abbas seeks UN recognition for an independent Palestinian State based on 1967 borders, Israel's refusal to halt settlement expansion could very well lead to more violence.While the Israeli government has approved the construction of 1,100 new housing units in East Jerusalem, the UNOCHA found that the number of Palestinian homes and buildings demolished had risen significantly, while the total number of Palestinians displaced by such actions has more than doubled.
You can share this story on social media: