Palestinian intelligence uncovers Hamas-tied students, foils drone attack on Israel
Published time: 25 Oct, 2013 19:49
Edited time: 25 Oct, 2013 20:08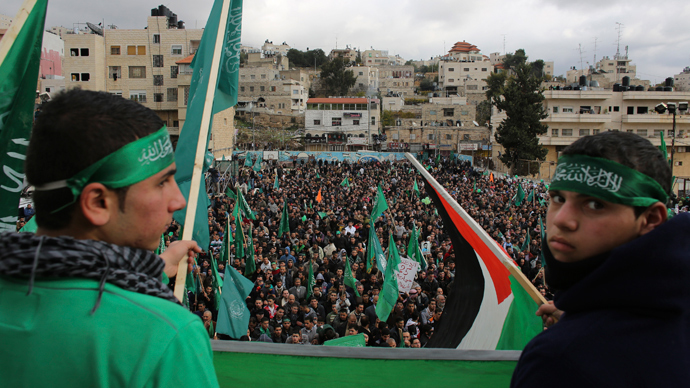 Palestinian Authority security forces have uncovered a Hamas-linked terror network that allegedly was plotting to launch an unmanned aerial vehicle with explosives to target Israel. Three Hebron University students have been detained as the main suspects.
The engineering students were in the advanced stages of plotting the drone attack, Palestinian security officials said, The Times of Israel reported.

It has been revealed that Hamas-tied activists had already run several test flights on the drone, and were planning to attach explosives to it in order to strike targets in Israel.

In response to the operation, Hamas, the Palestinian Islamist movement, issued a statement denouncing it "this new proof of security cooperation between the occupation (Israel) and the services of the Palestinian Authority."

Hamas also criticized the Palestinian forces for "hindering all the efforts of the resistance and protecting the security of the occupation."

However, the movement did not say if it has been involved in the alleged plot.

Despite some media, including the Times of Israel, reporting that Israel's defense officials said that terror cell operating near Hebron planned to launch explosive-laden drones, The Long War Journal says an IDF spokesperson did not confirm it.

"Clearly this is a Palestinian lead [sic] operation I therefore suggest you convey your inquiry to the Palestinian security services," the Journal cited the spokesperson as saying.

According to local media, the PA has increased its efforts in targeting Hamas and Islamic Jihad in connection to the recent spike in attacks against Israeli targets in the West Bank.