Pakistan police order: Shape up or ship out
Published time: 19 Jun, 2012 07:01
Edited time: 19 Jun, 2012 11:01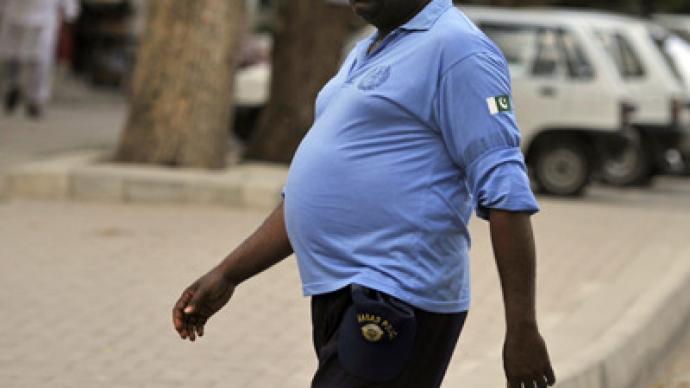 The top cop in Pakistan's Punjab province has ordered his 175,000 officers to go on a diet or loose their jobs. He wants them to bring their waists down to 38 inches (98.5cm) by the end of June or else.
­A police spokesperson said half of the officers suffer from obesity and they are not able to "chase bandits, robbers and other criminals properly."

"I'm on a diet and if I can do it, why can't you?" the spokesperson quoted police chief Habibur Rehman as telling his staff.

Following the order, police officers and officials are reported to have started working out in gyms and going on crash diets.

"They are joining gyms, jogging and doing other exercise, including a lot of running to become thin and slim," the spokesperson reported.

Police added that officers had been given until June 30 to shape up and those deemed too fat from July 1 would not be given jobs in the field.