Pakistan blows cover of suspected CIA chief after drone strike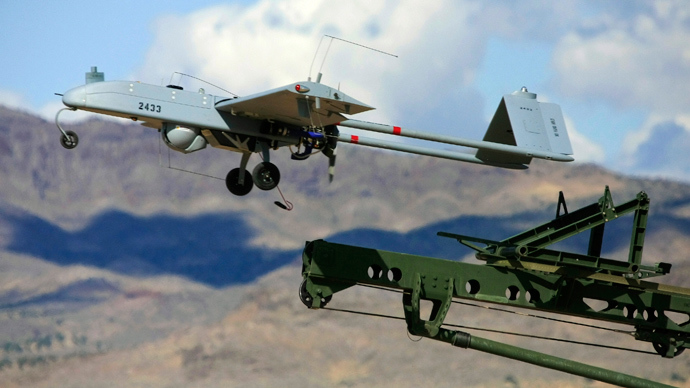 One of Pakistan's major political parties has published the name of what it believes to be the CIA's chief operative in Islamabad after a US drone strike killed five people last week. The group demanded on Wednesday that the spy chief face murder charges.
The Pakistan Tehreek-e-Insaaf (PTI), led by the country's cricket star Imran Khan, dropped the name of the Central Intelligence Agency (CIA) operative to police in a letter  in which the party demanded that the agent face up to the "gross offence" of the drone strike.
The letter was released to the media. However, the name could not be independently verified.

"I would like to nominate the US clandestine agency CIA (Central Intelligence Agency) Station Chief in Islamabad ... and CIA Director John O. Brennan for committing the gross offences of committing murder and waging war against Pakistan," PTI information secretary Shireen Mazarisaid wrote in the letter.
"CIA station chief is not a diplomatic post, therefore he does not enjoy any diplomatic immunity and is within the bounds of domestic laws of Pakistan," the letter added. The complaint was lodged with Tal police station in Hangu district, northwestern Pakistan.

Intelligence agencies in foreign countries make a habit of keeping the identities of their agents and operatives private. If the PTI has successfully named the right person then he may be forced to leave the country. 

This would not be the first time that an American operative has been outed in the country. In 2010 a former station chief was forced to leave Pakistan after his name was also revealed during a drone strike which led to the deaths of civilians.

The drone strike on 21 November was extremely provocative as it was one of the first outside the Federally Administered Tribal Areas, in the northwestern Khyber Pakhtunkwa province, and killed five militants  - among them a senior commander of the Haqqani Network.
A separate strike at the beginning of November, which killed Pakistani Taliban chief Hakimullah Mehsud, prompted Khan to react with similar fury over how continued strikes could scuttle peace talks.

"The Taliban held only one condition for the peace talks and that was that drone attacks must end," he said at a press conference. "But just before the talks began we saw this sabotage."
CIA spokesman Dean Boyd would not confirm the Islamabad station chief's name to the AP and declined to comment on the matter immediately.

You can share this story on social media: