Four bombs kill 12 in Pakistan ahead of elections, Taliban vow more deaths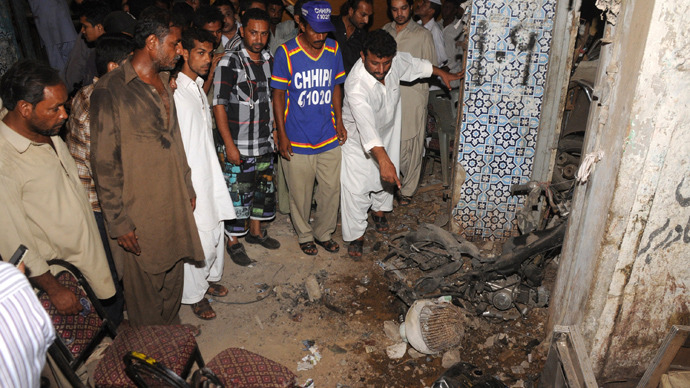 At least twelve people have been killed and more than 40 injured, in two bomb explosions at the campaign offices of two Pakistani politicians. A pre-election wave of violence in the country has killed at least 28 people in the last four days.
The first attack took place on the outskirts of the city of Kohat, where the bomb ripped through the office of Syed Noor Akbar, killing six people and wounded 21, local media reports. The blast also damaged shops and vehicles nearby, and hit an office of the Awami National Party, which has been targeted repeatedly by the Taliban.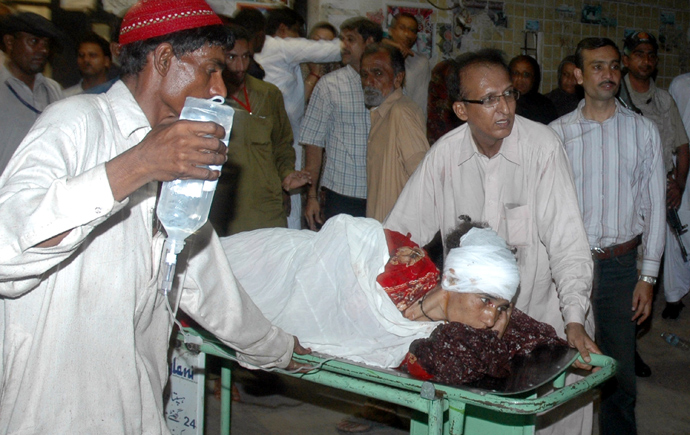 "The election office was open at the time and supporters of Noor Akbar Khan were sitting inside. The death toll may rise, the condition of some of the injured is critical ," police official Tanveer Khan told AFP.
Akbar is a member of the minority Shia sect and this could have been a motive for the attack, police said according to the local media.
The second bomb targeted the office of Nazir Khan Afridi in the suburbs of Peshawar, killing three people and wounding 12, police said.
In the evening, two were killed and five injured when a bomb attack targeted an election meeting by Awami National Party candidate Ameer Rehman at Swabi in Khyber-Pakhtunkhwa province in north-west of the country. A remote controlled device was used in the attack, police said according to local media.
A boy was killed and five others were injured when a bomb went off near an election meeting by independent candidate Shams Mengal at Saryab Road in provincial capital of Quetta.
The politicians are running for National Assembly seats in the general elections to be held on May 11.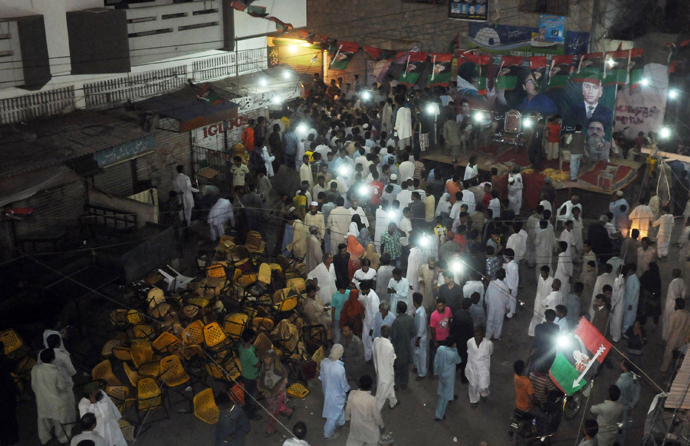 The Pakistani Taliban have claimed responsibility for both attacks. The Taliban previously announced they were targeting three political parties: The Awami National Party, the Muttahida Quami Movement and the Pakistan People's Party. All three are perceived by the Taliban as too liberal.
However, the parties have continued to hold large public rallies. Their leaders have expressed concerns about electoral fraud, but have so far decided not to boycott the election.
Pakistani officials said they planned to seal the border with Afghanistan and restrict the movement of Afghan refugees on election day, in hopes of preventing further attacks.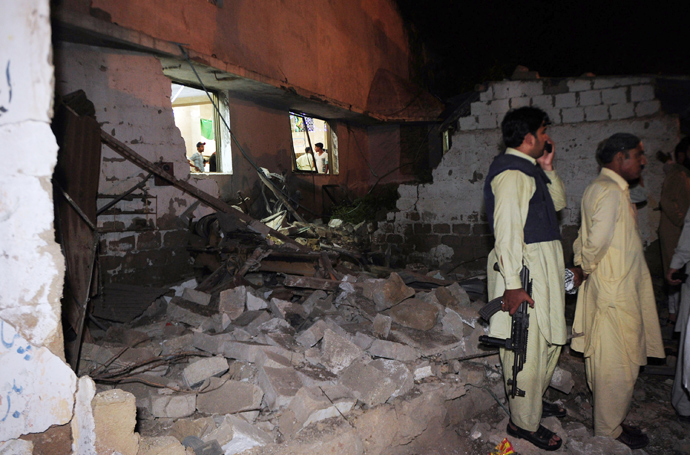 You can share this story on social media: