Avalanche engulfs more than 130 people in Pakistan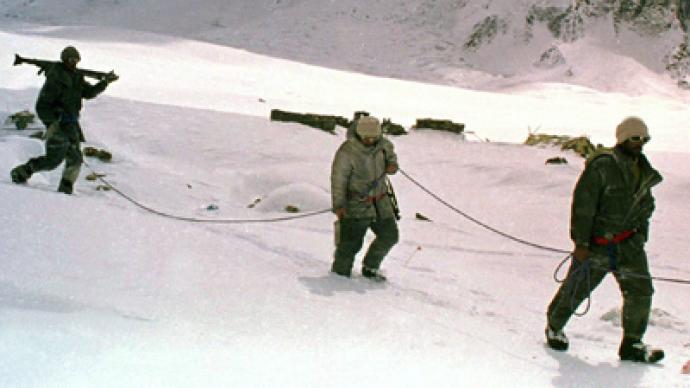 More than 130 people are feared dead after an avalanche hit a Pakistani army base in the Himalayas near the border with India burying 124 soldiers and 11 civilians.
The incident happened early on Saturday near the Siachen Glacier.A rescue party has been sent to the region to search for survivors. Helicopters and teams with search dogs are working at the site. But poor weather conditions are hampering the search. No survivors have been found so far.Officials say the base is buried under more than 20 meters of snow.Both Pakistan and India deploy thousands of troops along the border, because the two countries have a long-standing conflict over the Kashmir region. The Siachen Glacier is one of the disputed areas and has seen skirmishes between the sides since 1984, when India annexed parts of it from Pakistan.The glacier has the distinction of being world's highest battlefield, with elevations of up to 6,700 meters.  According to military experts, deaths of soldiers and international climbers are common there due to the harsh climate and frequent avalanches.
You can share this story on social media: