PACE President to discuss Belarus' democratic development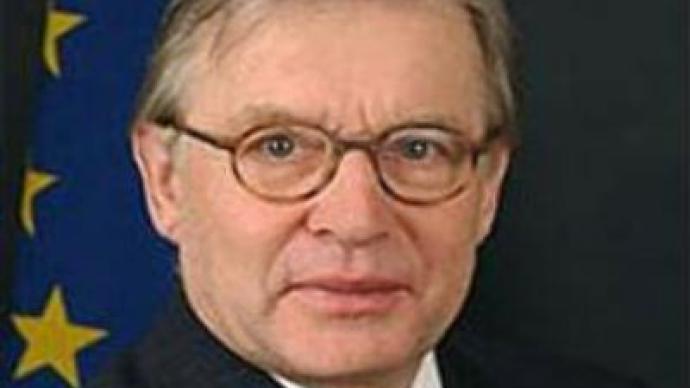 The Council of Europe is eyeing closer relations with Belarus as the head of the Council's Parliamentary Assembly, Rene van der Linden, visits Minsk. He will meet opposition parties to discuss the country's democratic development.
Rene Van der Linden believes Belarus has a good chance of eventually joining the Council of Europe, but that it first needs to take some positive steps:
"I hope the Belarusians understand isolation is not a way forward. We can discuss how to start a dialogue. We think that political life in Belarus should be enhanced. It's not only pro-governmental parties that must have the opportunity to develop; the opposition parties should have the right, too."
PACE President is also set to hold talks with the foreign minister and religious leaders concerning Belarus' status as a special guest of the parliamentary assembly. Belarus was stripped of the special guest status 10 years ago after the results of a constitutional referendum were ruled illegitimate by the West. Official relations between Belarus and Europe as a whole were established soon after the European Union recognised Belarus' independence in 1991. They took a turn for the worse, though, after the election of President Lukashenko 3 years later.A partnership agreement signed in 1995 failed to come into force after Lukashenko reformed the constitution in 1996, dramatically increasing the president's powers and extending his term by 5 years in a referendum of 1996. Nevertheless, both the referendum and the 2006 presidential election were considered severely flawed by the EU. In response to electoral violations and the violent treatment of demonstrators, the EU imposed restrictions on Belarus, including visa bans and an asset freeze applicable to Mr Lukashenko and other members of the Belarusian leadership.Vladimir Konoplyov, the Belarusian Parliament Speaker, commented,
"It was Van der Linden's decision to come here. A lot of people tried to tell him that talks with Belarus might hurt the image of the opposition."
With the extension of the EU to the east, Belarus has now become its direct neighbour and the political situation in the country is bound to come under more scrutiny from the West.
You can share this story on social media: