OSCE observers 'content' ahead of Belarus poll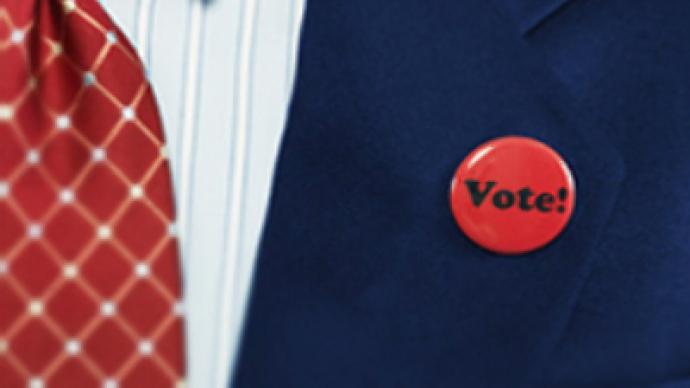 The OSCE's Democratic Institutions and Human Rights observers are among many others to monitor Belarusian parliamentary elections on September 28th. Their mission has been working in Belarus since August.
"We have had a very, very good welcome here. The co-operation with the authorities is very good. It was not bad two years ago either, but we will see how the observation process itself is being run," he says.

Geert Ahrens agrees that the election and the OSCE final report have special importance for Belarus this time: "It has been given such importance, because there have been some steps to improve relations between Belarus and Western countries. It is in this regard the elections have been given certain importance. But we just look, we do not say whether we recognise, we just say how we found these elections. And we do not just sit here and think of what should we write right now. And I should say it is an absolute foolish thing that has been said that we come here with already made report on the election".
He says the contacts with the Belarusian side have been very intense. The mission has had weekly meetings with the Central election commission and the Foreign Ministry. Geert Ahrens himself has been received by all major state officials and have also seen parties and candidates from both sides: "We have seen all the well-known opposition figures and also a number of political parties that support the government and candidates that have a reputation of being supportive of the government". Besides, there have been two trips across the country to major cities like Bobruysk, Gomel, Brest, Pinsk etc. There the observers were received by the governors or the heads of administration and met district election commissions.
"I'm very content with the way we have been received and with the way with which our technical arrangements like visa and travel arrangements were done," Mr. Ahrens says.
However, what regards to arrangements for observing the election itself, there is a point to criticise Belarusian authorities: "I do not know yet whether we will also have a good cooperation when it comes to the observation itself. We have been saying from the beginning that we must have a possibility to observe the vote count. Of course not in the way that could lead to disorder but in a way that allows us to see whether what is being counted is in meet with what is in the boxes and whether the results reflect the counting. Here we have so far not received really reassuring confirmation. We will see on the election day what we can do."
Meanwhile, Geert Ahrens refutes news in the Belarusian press saying that the OSCE mission reported that Belarusians might vote twice or even thrice during election: "We never said such a thing. What we did say is that in Belarus, and this is different from other countries, there is no centralized voters register, which means that each voters register is made locally. Then when you have to vote, you have to show your ID card. And if you have several ID cards in theory you might go to another station as well. But whether this is being done I do not know. That's why we have certainly not said that this makes it possible or probable that people might vote twice. But the safeguards against are relatively low".
In regard to the general media coverage of the election campaign in Belarus Mr. Ahrens says OSCE has not registered any violations: "We have here a media situation in which there is a very strong influence of the state on particularly electronic media and private media which do not have to do very much with the politics. What they have created is a possibility for the candidates of having 5 minutes of air time on television on radio and also to appear in certain newspapers. This is something, as a first step. And time in electronic media of 5 minutes has been doubled but in a sense that the same message could be sent second time. These of course are very strict rules, but they have been observed".
However, opposition candidates, he believes, might be in disadvantage comparing with those politicians who are already well-known in their districts: "The possibilities for campaigning are strictly regulated in this country. There are only certain places where you can have posters, only certain places where you can have meetings, only certain times when you can go on the air. That is 5 minutes and another 5 minutes. And there is a very small amount of money you can spend on the election. And this may give people who are well known, already in the office in the district where they are standing for elections certain advantage, because they are better known than the others who just have these possibilities".
Anyway, Geert Ahrens believes it is too early to make conclusions as to how free and democratic these elections might be: "I would not use those terms now. Particularly not before the election has taken place."
Darya Sologub for RT
You can share this story on social media: