OSCE divided over Kazakhstan's bid for chairmanship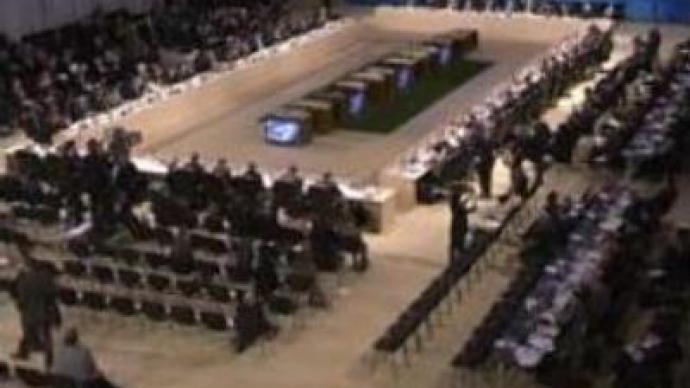 Kazakhstan's bid for the chairmanship has created tensions at the OSCE ministerial council meeting, whose agenda was dominated by calls for reform and discussion about frozen conflicts in Europe.
Member states disagreed about how to handle the Georgian breakaway republics of Abkhazia and South Ossetia and the Moldovan republic of Transdniestria. Russia wants an agreement setting common standards for the resolution of such conflicts. However, disputes remain and a consensus seems difficult to reach. In this respect, Russian Foreign Minister Sergey Lavrov said the OSCE had become a platform for politicised decisions and a tool for promoting individual interests.Another controversial issue discussed yesterday was Kazakhstan's chairmanship in 2009. The U.S. and Britain expressed concern over the poor human rights record and low democracy standards in Kazakhstan and suggest postponing its chairmanship till 2011. However, Kazakhstan does not accept this proposal.Russia is backing Kazakhstan's bid to take over rotating chairmanship in 2009. Mr Lavrov pointed out Moscow was against any selection within the organisation. "We have never intended to divide OSCE participants into different categories. We have never decided to justify selections according to certain criteria. We express our support to Kazakhstan as a candidate to become acting OSCE chair," Russia's Foreign Minister remarked.Despite this disagreement the OSCE parliamentary arm said it would like to hold its conference in 2008 in Kazakhstan and generally called for more involvement of Central Asian nations into the work of the OSCE.
You can share this story on social media: