Orthodox churches overcoming long-standing split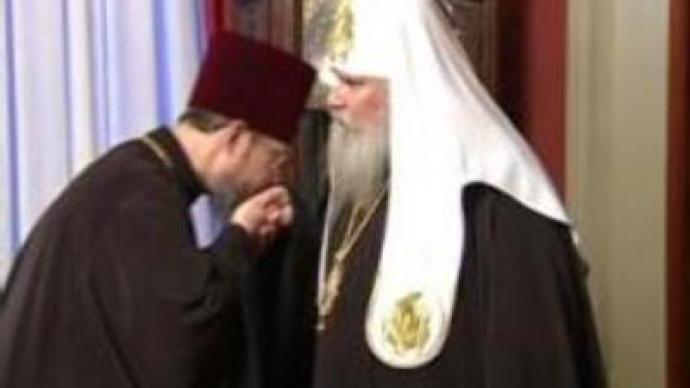 The Russian Orthodox Church has made another important move in an attempt reconcile itself with Slavic Orthodox churches which split from Moscow 80 years ago.
Church leaders from around the world have been meeting at the residence of the Patriarch Alexey II. Russian Orthodox Church Abroad was created in the 1920s, when several high-ranking religious leaders fled Soviet Russia and formed their own branches.
For years they have been functioning in North America, Africa, Australia and Western Europe, and attended by thousands of Russian immigrants living abroad. But now they are on the road to becoming one. After several rounds of talks, all sides have managed to iron out the details of an act which will heal the 80-year-old rift.
"We can already say that all problems have been resolved. We hope that with God's help we will be able to hold a ceremony in Christ the Saviour's Cathedral on May 17. On this day we will sign the Canonical Communion Act,"
commented Metropolitan Kirill, the Head of Department of External Church Relations.It is expected the signing will see the long-term disagreements between the Churches vanish. Besides the signing ceremony, a number of agreements will be reached, including re-establishing the status of the clerics who switched to the Russian Orthodox Church abroad.
You can share this story on social media: