Orlando make it to NBA finals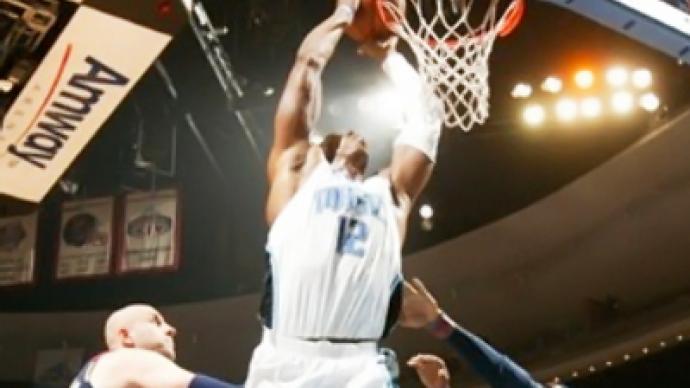 Orlando Magic have denied LeBron James' team the NBA finals as they comfortably beat the Cleveland Cavaliers in Game Six of the Eastern Conference finals.
The game was decided in the first half in which Orlando, supported by a passionate home crown, finished eighteen points ahead.
Dwight "Superman" Howard put on a superb performance, setting his playoff scoring record with 40 points.
Cavs' star LeBron James was once again left without the help of his teammates. His 25 points weren't enough to save the Cleveland team.
The guests managed to close the gap to ten points after the third quarter, but it was all they could achieve. Magic took the match 103-90 and the series.
The Orlando team has made it to the NBA finals for the second time in history. They did it once before back in 1995.
The Magic now face the LA Lakers in the finals, with the first game to be played on June 5.
You can share this story on social media: