Opposition turns off electricity in Ukrainian Parliament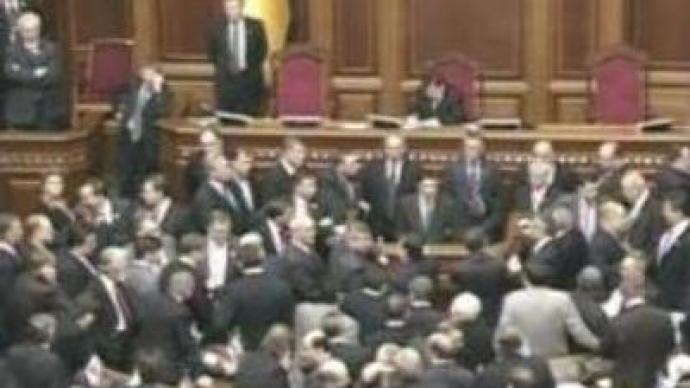 The opposition in the Ukraine's Parliament have taken control of the switchboard room during the session and has turned off the electricity, microphones and the voting system.
The opposition has been trying to draw attention to proposals that would limit the cost of utilities and increase the minimum wage. Despite the disruption the session has continued, but the MPs have to vote by hand and speak from the platform.The Deputy Chairman of the Supreme Rada, the Ukrainian Parliament, Adam Martynyuk, warned protestors that they may face criminal prosecution.
You can share this story on social media: