Opposition protests in Moscow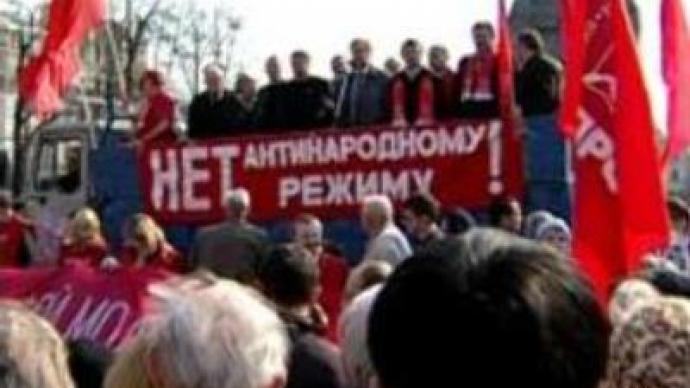 Thousands of people have taken part in several opposition rallies across Moscow. The protesters demanded better pensions, contract armed forces, housing reform, and environment protection.
A heavy police presence in central Moscow was there long before the first protesters started to gather. 5,000 police were drafted to boost security in the capital as seven separate rallies took place in various parts of the city.The demonstration was timed for the start of the spring recruitment season. Some activists demanded obligatory conscription be abolished and all soldiers given contracts. Army service is already being reduced from two years to one as of next year, but the demonstrators Other slogans were against social rights violations and social inequality.
"In Soviet times a person could live and eat normally on a minimal pension. Today pensions are smaller than housing payments. Things are even worse outside Moscow where many people are in a catastrophic situation,"
says Evgeny Dorovin, secretary of Moscow city committee of Communist partySome people protested against town planning and environmental policies of Moscow authorities.
"In southern Moscow they are cutting down 200,000 bushes and 3,500 trees. It's a crime against the environment and therefore against the people,"
believes Aleksey klimenko, member of expert council at the Moscow chief architect.The protests in Moscow are among the many held across the country in the last few days. People of different views and from different parties have come out on the streets to say one thing: they want political and social reforms to make life in the country better.
You can share this story on social media: