Opposition meets on coup charges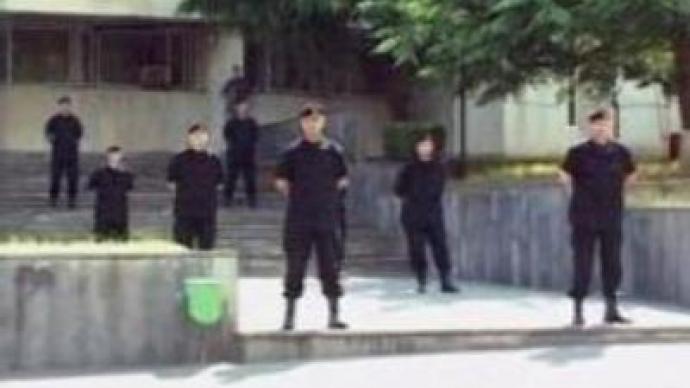 The leader of an opposition party in Georgia has refused to take part in local elections set for October 5, in a protest directed at the government. Monday is the last day parties can submit a list of candidates.
The leader of Georgia's opposition will meet relatives of 13 people detained on suspicion of plotting a coup. Authorities initially arrested 29 people linked to the Justice party, led by Igor Giorgadze. Twelve will be held in custody for two months, awaiting trial. The opposition denies the charges, though one detainee reportedly confessed in court before being released on bail.
Yevgeniy Kozhokin, Director of Russia's Institute for Strategic Studies, told Russia Today that forces seeking to organise a Georgian coup d'etat needed serious links in security services or in the army, or have massive support. The opposition in Georgia had no support in an army trained by American and Turkish instructors. It seemed that the regime of Saakashvili was so fragile that even having no real threats, it had begun to arrest the opposition.
This regime solved all its problems using power, our guest added. Russia wanted a stable and democratic neighbour but now it seemed to be a fragile and aggressive country. It was not in Russia's interest to destablise affairs in Georgia, but it seemed President Saakashvili was destabilising the situation himself. He had support and would remain in power but his problems were growing.
You can share this story on social media: