Opposition celebrates as Bakiyev signs new constitution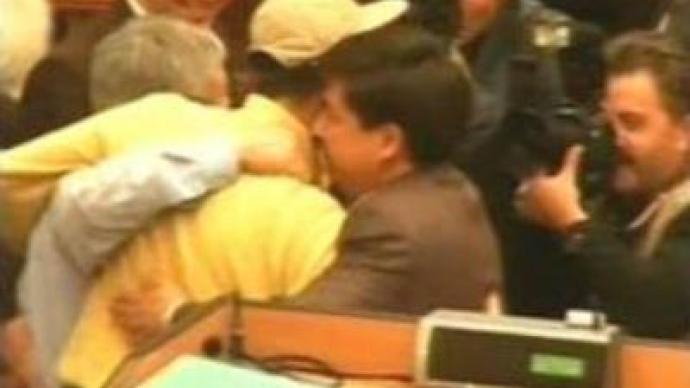 The opposition celebrated in Bishkek after Kyrgyz President Kurmanbek Bakiyev signed a new constitution. The president said the new constitution is in the best interests of the country, despite it limiting his powers.
Opposition leaders say the new constitution is just the first step for Kyrgyzstan towards becoming the most democratically developed country in Central Asia.
The Deputy Director of the Centre for Political Technologies, Sergey Mikheyev, told Russia Today that the new constitution won't mean an end to political instability in Kyrgyzstan
.
You can share this story on social media: