Opinion poll reveals Russians thoughts on future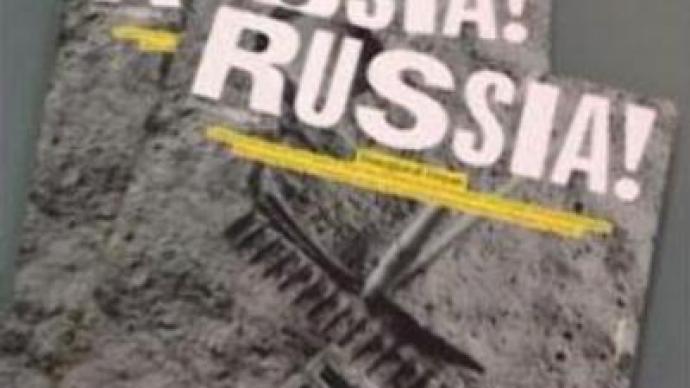 Almost 1/3 of Russians believe a new Cold War with the west is probable, and 47% think the world was more secure between the 1960s and 1980s. The work was carried out by the All-Russian Public Opinion Research Centre.
Their findings also show that 41% of Russians believe a new Cold War is unlikely, and a third think relations between Russia and the West have improved since the collapse of the Soviet Union.One third of the respondents said the world was more secure now, while only 5% said it was better in the 1990s under Boris Yeltsin. Those who believe they have deteriorated – that's 17% – see Russia's economic growth and competitiveness as the main causes for this.Meanwhile, although the Cold War may be over, Russia's image in the United States remains far from rosy. A recent Gallup poll shows that American opinion of Russia has certainly fluctuated, but it has remained steady for the past six years. And while Americans have a positive feeling about Russia overall, they see the country as having a mainly negative influence on the world.Moreover, they have a lot of stereotypes about Russian people. At a chic downtown New York City there is a Russian themed bar, and Russian waitresses say that on a nightly basis they face what is a growing stereotype of Russian women.
"I had once a table with six American guys. I was really nice and one of the guys out of the group said to his friend: "Oh! She just needs to get a green card." And I remember that offended me very much. If a Russian woman is nice it doesn't mean she wants you to marry her in order to get a green card,"
said one of the waitresses.In the heart of New York City's Times Square, a centre for American tourism, the stereotypes continue. People in the streets are most often associated Russian with vodka. But something else also emerges, and that is the simple fact that many people just do not know anything about Russia – not even how to get there. But according to Ilya Merenzon and Michael Idov, the men behind a new magazine entitled Russia!, making people more educated about Russia is achieved just by showing how interesting Russia is.
"I don't care if Russia is good or bad. My question is: "Is Russia interesting or not?" I mean good or bad – these are childish categories,"
said Russia! magazine publisher Ilya Merenzon. Russia! magazine is a glossy English-language quarterly that arrived at news-stands in New York earlier this month. Its readership is targeted at 70% Americans, 20% British and 10% Russians. The magazine, which is being privately funded and solely produced in the U.S., has a circulation of about 20,000 in major cities across the country.
You can share this story on social media: