One year since Milosevic's death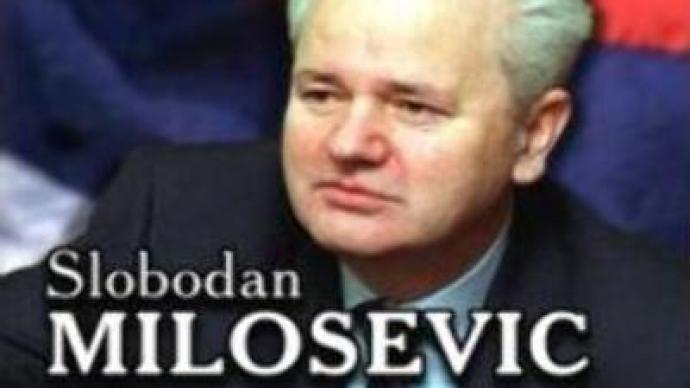 It has been one year since the death of Slobodan Milosevic, the former president of Yugoslavia. He was tried for war crimes in The Hague, but died of a heart attack while in custody.
Milosevic had been in power for eleven years during the 1990s. The period is seen as one of the most violent times in the history of the Balkans. Over eight years the region saw a succession of violent conflicts. Serbia, Slovenia, Croatia, Bosnia, Macedonia and Kosovo went through spasms of bloodletting, which left tens of thousands killed. Many Serbs now blame Milosevic for both instigating the wars and failing to stop them.In 2000 he was voted out of the office in the election and nine months later was arrested by the Yugoslav authorities. Later he was handed over to the Hague tribunal charged with war crimes and genocide. That's where he died on March 11 2006 some 50 hours prior to the trial's verdict. A heart attack was the official cause, while his supporters say that he was poisoned.Milosevic's role is being strongly debated now in Serbia, with less people supporting him every day. Seven years on without him, Serbia has become a different state. And while the majority is criticizing Milosevic for the problems the country is now facing, like the Kosovo dispute and Serbia's struggle for the EU accession, some continue seeing him as the great leader. His socialist party is still winning seats in the parliament in every election.During Slobodan Milosevic's rule, his brother Borislav was the Yugoslav ambassador to Russia.In an exclusive interview which he gave Russia Today, Borislav Milosevic said the time was right to dismiss the International Criminal Tribunal against the former Yugoslavia.
"They [in the Hague] proved nothing. Former Russian Prime minister Evgeny Primakov said the Hague tribunal on former Yugoslavia is insolvent. The tribunal accused Slobodan of genocide. But the UN international court, that was founded in 1946, declined (maybe disproved?) all the accusations of genocide. Back in 2000, the current Russian foreign Minister Sergey Lavrov said the Hague tribunal was politicized from the very beginning. That it tries to blame only one nation for all crimes, the Serbs. That it adapts international law to the wishes of its founders. And it's being financed not only by the UN, but also from private sources, for example, by George Soros. The tribunal accused the Serbian people, the Serbian academy of sciences, and even the Serbian Orthodox church of intending to create "Greater Serbia". It's time to dismiss the tribunal. But it survives thanks to the efforts of some countries. Because it works for them, as an instrument,"
stressed Borislav Milosevic.
You can share this story on social media: