Policemen deny criticizing superiors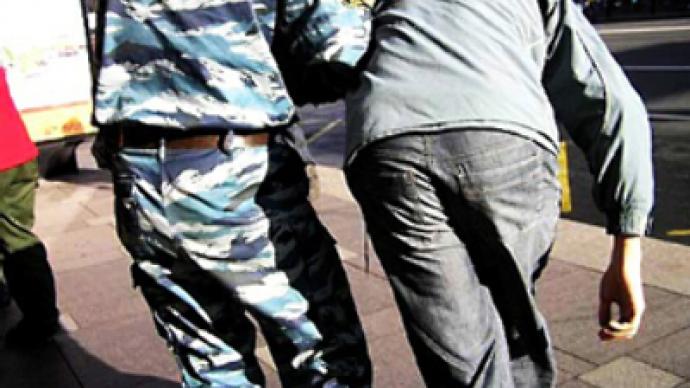 The ten policemen who accused their commanders of power abuse in a magazine interview have renounced their words saying they were manipulated. The city police department has announced it will sue the publication.
In the interview, published on February 1 in the New Times magazine, the officers of the special police force spoke to the publication about corruption in their unit and criticized their commanders for imposing unbearable working conditions.
The article resulted in a major scandal in the Moscow police, with the special police force department vehemently denying all accusations.
During a press conference on Thursday, the head of the department Vyacheslav Haustov stated, "I have signed statements from all ten policemen in which they say they had nothing to do with this material."
Haustov also said the police department plans to sue both the publication and the author of the article.
The New Times has reacted to the news with indignation.
"What do you mean 'They deny their involvement'?" said the magazine's Editor in Chief Irena Lesnevskaya, Interfax news agency reports. "We have written evidence. Are we to wait for the police to come and search us? It is disgusting to even comment on this. Let them sue us, we will handle it."
You can share this story on social media: