Italian IOC official accuses US of 'absurdly' politicizing Olympics by sending gay athletes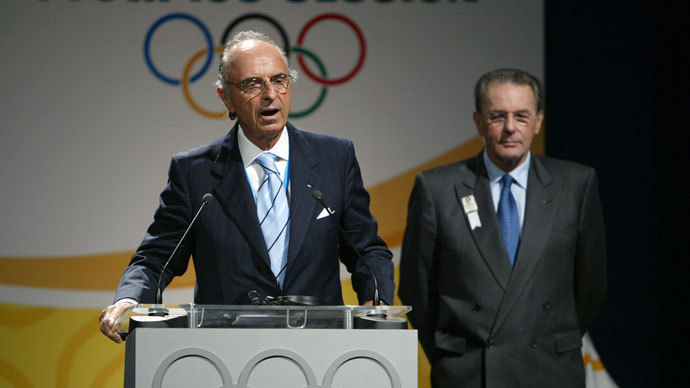 A senior Italian member of the International Olympic Committee has slammed the US for mixing politics with the Olympics in its "absurd" decision to include openly gay athletes in its official delegation to the Winter Games in Russia's Sochi.
In a comment that has caused quite a stir, Mario Pescante also described President Barack Obama's move as political extortion, according to Italian media.

"It's absurd that a country like that sends four lesbians to Russia just to demonstrate that in their country gay rights have [been established]," Mario Pescante said at an Italian OC meeting on Wednesday, reported Associated Press, citing local press. "The games should not be an occasion and a stage to promote rights that sports support daily."

Later, Pescante downplayed his rhetoric saying that he used the "wrong terms" and that his words were taken out of context, wrote RaiSport.

Clarifying his comments to AP, the Italian IOC member said "of course" he was not against gays.

"I just wanted to make the point not to let politics interfere with the Olympics," he told the agency via phone.

USOC spokesman Patrick Sandusky refused to comment on the matter.

For the first time since 2000, the American delegation to the Olympics will not include the president, vice president or first lady. Among the delegates that Obama picked to represent the nation in Sochi are two openly-lesbian athletes – tennis legend Billie Jean King, and hockey player Caitlin Cahow – and, also figure skater Brian Boitano who came out as gay ahead of the Games.

The decision is interpreted as a snub to Russia over the ban on propaganda of non-traditional sexual relations among minors passed in the country last summer. The law - dubbed the "anti-gay" law in the West – is seen as discriminatory towards LGBT community by its critics. Gay rights activists and some politicians called to boycott the Olympic Games in Russia in protest against the law.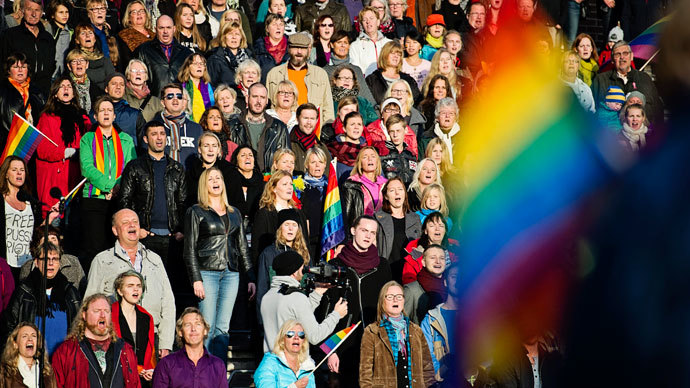 "We've seen boycotts, concerns over Aboriginal rights in Australia, the Tibet issue in China. It's enough already," Pescante told AP. "There are always going to be issues wherever the games are held, but the best way to combat these issues is by letting the games unfold and sending thousands of journalists to these places to report on what is going on there," Pescante, the head of the IOC's International Relations Commission and a former IOC vice president said.

Meanwhile, Russia has repeatedly said that no one will be discriminated against in Sochi. President Vladimir Putin reiterated Friday that gay people have nothing to fear coming to the Olympics. He emphasized that there is no criminal or administrative responsibility for homosexual relations in Russia, unlike many other countries.

"We don't outlaw anything and don't nab anyone," Putin said at a meeting with Sochi Olympics volunteers. "That's why you can feel safe and free here but please leave our children in peace."
Putin also recalled that just like Russians respect foreign traditions, Russian culture and traditions should be respected by foreigners.

"We have our traditions and our culture," he said. "We treat any of our partners with respect but we request that our traditions and our culture also be treated with respect."
You can share this story on social media: