Olympic failure turns sporting officials into media "stars"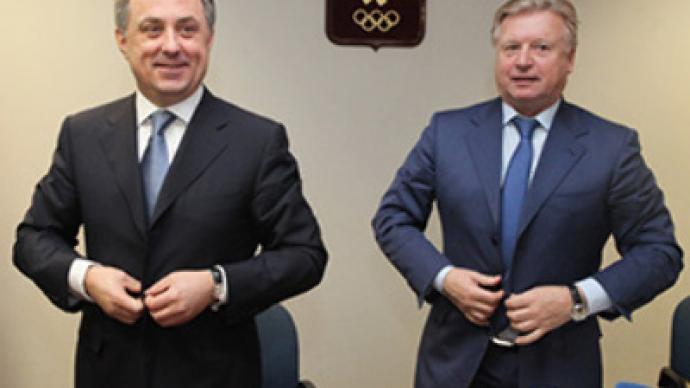 Russia's sports minister and the former head of the Olympic Committee are among the top five persons most frequently mentioned by the Russian media after the end of Vancouver Games.
According to the System of Integrated Analysis of News (SCAN), there were 601 references to sports minister Vitaly Mutko and 519 to Leonid Tyagachev, who was president of the Olympic Committee until last week.
Only President Dmitry Medvedev (3831 references) and Prime Minister Vladimir Putin (2306 references) managed to stay ahead of the two sporting officials in the rankings.
The Vancouver Games turned out to be a real disappointment for Russia, as its athletes won just 15 medals (3 gold, 5 silver and 7 bronze), which is significantly fewer than the 22 medals (8 gold, 6 silver and 6 bronze) that the Russian team brought home four years ago from Turin.
The poor performance forced Dmitry Medvedev to call for the resignation of all officials responsible for Russia's dismal performance at the Winter Games.
Vitaly Mutko managed to keep his position, but Leonid Tyagachev announced his resignation a few days after the Games.
Talking to Rossiya 2 channel, Tyagachev said the man to replace him will be in for a very difficult job.
"I don't envy my successor. He will have to organize the preparations for the [London 2014] Games without a single ruble from the state, relying only on the money from the IOC [International Olympic Committee]. $4 million – a negligible sum," he said.
You can share this story on social media: