At least 2 dead in offshore oil rig fire in the Gulf of Mexico
Published time: 16 Nov, 2012 16:19
Edited time: 16 Nov, 2012 21:34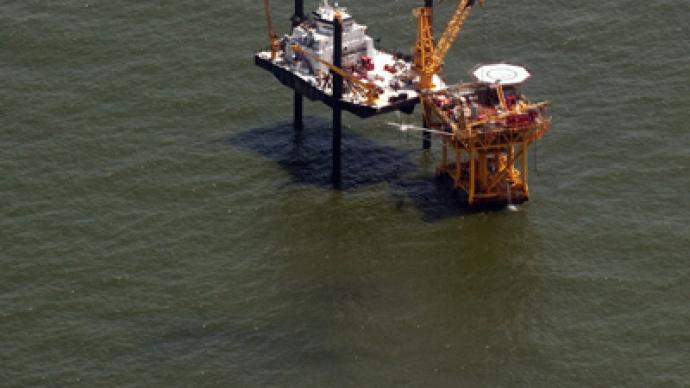 The US Coast Guard has confirmed at least 2 people are dead and two more are missing after an offshore oil platform off the Louisiana coast caught fire. Four more people have been injured and are being treated at a local hospital.
­ Jefferson Parish Councilman Chris Roberts says the platform in question is a shallow water platform located in West Delta Block 32 in the Gulf of Mexico.
Coast Guard spokesman Jonothan Lally says two helicopters, an airplane and small boats have been sent to the area.
There was no immediate report of an oil spill into the Gulf.
According to the Coast Guard, the fire was the result of an explosion at the "West Delta 32" owned by Black Elk Energry, an independent oil and gas company located in Houston, Texas.

A parish officials says the rig is not drilling at a deepwater site like the Macondo well that blew out in 2010. That blowout led to an explosion that killed 11 workers and led to the worst offshore oil spill in U.S. history.
DETAILS TO FOLLOW