Obscure organ-donor suicide fails to help anyone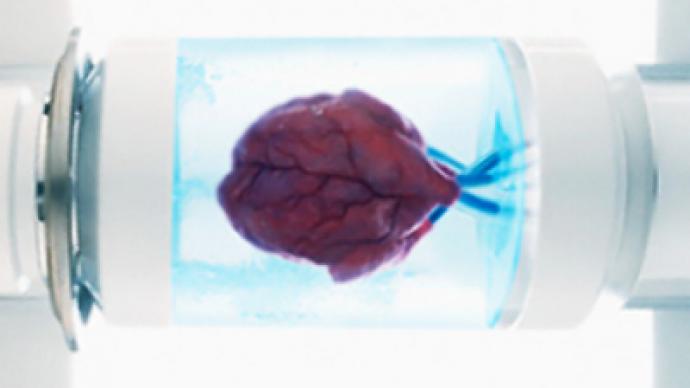 A student signed away all his organs to those who may need them before killing himself in a fanciful manner, Life.ru reports. However, unlike Will Smith's hero in 'Seven Pounds' the boy failed to change a single life.
20-year-old Sergey from Moscow opted for quite an extraordinary way, or ways, to be precise, of killing himself. He closed himself in a kitchen, took 24 doses of sleeping pills, put a plastic bag over his head and tightly fixed it around his neck, trussed up his legs with ropes, handcuffed and then hung himself.
A source in the police told Life.ru that the boy committed suicide when all his relatives were away for the weekend. It was Sergey's mother who found the body with a sheet of paper on it, reading: "For transplants! Or burn me if it goes bad!"
The boy's corpse was seriously spoiled and no talk about using his organs as transplants was made.
Looking at the scene, police officers assumed somebody assisted the young man. The fact that they found a suicide note where Sergey asked to distribute his organs after his death only complicated the matters. Later the police claimed it was definitely not a death through violence.
The main question, which gives no peace to the police, is why the young man, who was the only child in his trouble-free family, took it upon himself?
Shortly before his death, Sergey was very much taken by esotericism, police say. The books, which were found in his room, were mostly about quietus, as well as the thoughts of different people just before their death.
You can share this story on social media: