Cyber-security stalemate, N. Korea consensus at US-China summit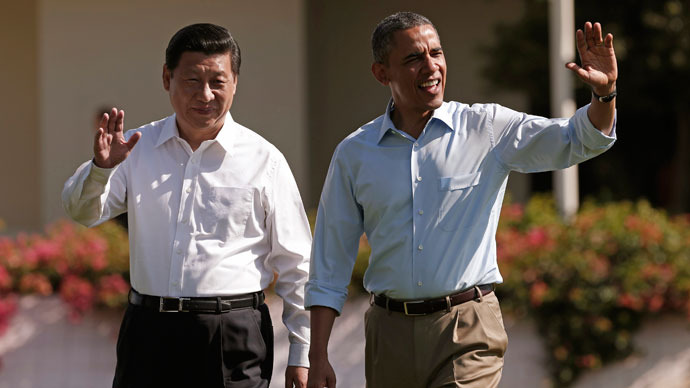 A major cyber-espionage policy breakthrough was not reached between US President Barack Obama and his Chinese counterpart Xi Jingping at an historic summit in California, although both sides agreed to cooperate over the denuclearization of North Korea.
Following a two-day informal summit in the California desert which featured nearly 8 hours of talks and a candlelit dinner, the heralded "new model" of future relations between the US and China was also beset by moments of tension.

Obama pressed Xi to do more about allegations of widespread intellectual property theft stemming from China, claiming such actions could hinder economic relations between the two states.

Tom Donilon, Obama's national security advisor, said the US president outlined a series of cases involving massive digital theft by entities in China, stressing that cyber-theft is now "at the center of the relationship. It's not an adjunct issue."

Chinese State Councilor Yang Jiechi told reporters Beijing hoped the issue of cyber-security between China and the United States should be one of cooperation, not contention.

"Cybersecurity should not become the root cause of mutual suspicion and friction, rather it should be a new bright spot in our cooperation," Yang said.  

On Friday, Xi rebuffed accusations that China was responsible for a raft of cyber-attacks targeting the US military and corporations, saying: "China is a victim of cyber- attacks and we hope that earnest measures can be taken to resolve this matter."

A US Defense Science Board report recently claimed around 40 Pentagon weapons programs and almost 30 other defense technologies had been compromised by Chinese hackers, some purportedly tied to the military or government.
A report published in May by the Commission on the Theft of American Intellectual Property estimated the US economy hemorrhages $300 billion a year from such illicit practices, with China being named as the primary culprit.
Despite the perennial cyber sticking point, Obama heralded the talks as "terrific," while Yang said the two leaders had "blazed a new trail" in what he called a "strategic, constructive and historic meeting."
'Nuclear-armed N. Korea not acceptable'

Regarding tensions on the Korean peninsula, Donilon said the Chinese were forthcoming about their fears surrounding nuclear proliferation in North Korea. Obama's top security advisor continued that both leaders "agreed that North Korea has to denuclearize, that neither country will accept North Korea as a nuclear-armed state and that we would work together to deepen cooperation and dialogue to achieve denuclearization."

Yang confirmed that China and the US were "the same in their positions and objectives" on the North Korean nuclear issue.

Although China has tempered UN sanctions targeting North Korea over fears all-out economic collapse could threaten its own security, Beijing has grown increasingly impatient with Pyongyang's erratic behavior and nuclear threats.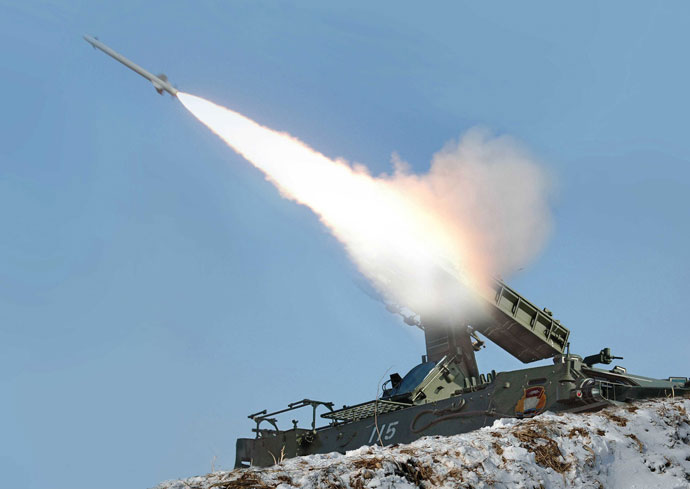 Environmental policy was another surprise area of consensus, with Obama and Xi agreeing for the first time jointly to phase down consumption and production of hydrofluorocarbons (HFCs), a potent greenhouse gas used in refrigerators, air conditioners, and industrial applications.

"A global phase down of HFCs could potentially reduce some 90 gigatons of CO2 equivalent by 2050, equal to roughly two years-worth of current global greenhouse gas emissions," the White House said in a statement posted on its website following the summit.  

Underpinning the talks were the US military "pivot" toward Asia, and China's increased military assertiveness in the region. The US has previously urged China not to use force or act unilaterally to resolve a heated territorial dispute with Japan over the Senkaku Islands – known as the Diaoyu in China – in the East China Sea.

Xi for his part reportedly told Obama that Beijing hopes Washington will commit itself to the "one China" principle, urging the United States to halt arms shipments to Taiwan. 
Geopolitical analyst William Engdahl believes the cyber-security focus of the talks is directly related to the US Asia pivot.
"I think [cyber-security] is a red herring issue right now designed by Washington, by the Obama administration to put pressure on China at a time when the US is doing just that with the so-called Asia pivot, which really is a China pivot," Engdahal believes.
The summit was the first meeting between the two leaders since Xi became president in March. US officials hope that Xi, who briefly lived in the US and sent his daughter to university in the United States, will present an opportunity for deeper cooperation between the two states.

The two leaders will likely meet again on the sidelines of an international economic summit in Russia set for September. Xi also invited Obama to visit China soon for another round of similarly informal talks.