"Nuclear plot" investigated by Georgia's court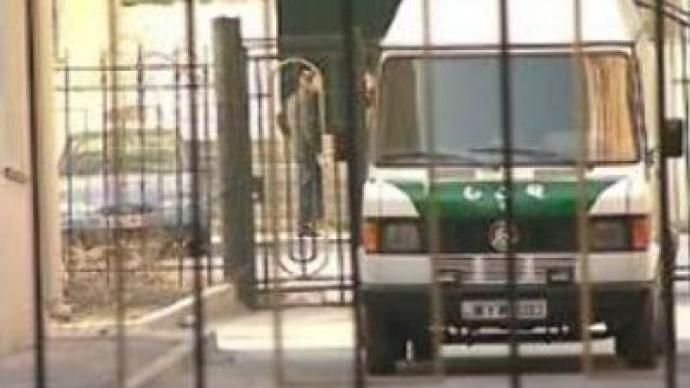 The Tbilisi Court of Appeals is reviewing one of the biggest "nuclear plot" cases in recent years, which has caused an international uproar. A Russian citizen is accused of an attempt to sell a radioactive substance.
Oleg Khintsagov was arrested on February 1, 2006, on the Georgian border. He was trying to sell 100 grams of highly enriched uranium for $US 1 MLN. Khintsagov had two plastic bags of highly enriched uranium in his leather jacket pocket when the Georgian authorities searched him. And another man, a 50-year-old well-travelled trader, who tried to sell the dangerous substance, and became involved in some serious smuggling. The detainee had three Georgian accomplices who also were jailed. The apartment where Oleg Khintsagov was arrested belonged to one of them. Khintsagov's lawyer, Avtandil Zardiashvili, avoided giving any comments on the case but he has spoken about his client at the first time. He thinks that the prosecution still doesn't have enough evidence to prove Khintsagov's guilt.
"When he was refused an appeal, I went to Rustavi prison to see him,"
says Mr Zardiashvili.
"I met him and he asked me if his rights were violated because he is a Russian citizen. I think his demands are right…"
Georgia's Interior Ministry made the first announcement about Khintsagov's case during a visit to the United States only a year later. Soon the Russian side expressed its concern that their part in the investigation was not appreciated.
"It's been said that Russia did dot wish to co-operate in the case,"
says Vyacheslav Kovalenko, Russian Ambassador to Georgia. "
I can say it now that it is not true. The Russian side have contacted the Georgian authorities for assistance in the case. We've sent an enquiry to co-operate. All this looks like a very anti-Russian act again."
Russia thinks that this smuggling case has a more political undertone – something the Georgian side strongly denies.
"It's a law enforcement operation, it should be referred – this question – to law enforcement,"
says Georgia's President, MIkhail Saakashvili.
"I think there should be good co-operation with all sides involved, nobody has interest in nuclear proliferation, and nobody has interest in having black-holes. I hope that law enforcement can find a way to solve this and sort it all out with each other."
Now the Court of Appeals has to decide whether an 8-year prison sentence is appropriate for the crime. Oleg Khintsagov was refused an appeal twice before, and even though relations with Russia are slowly improving, it seems likely that another appeal may also be rejected.
You can share this story on social media: