Nuclear plant in prospect as Lavrov met Indian PM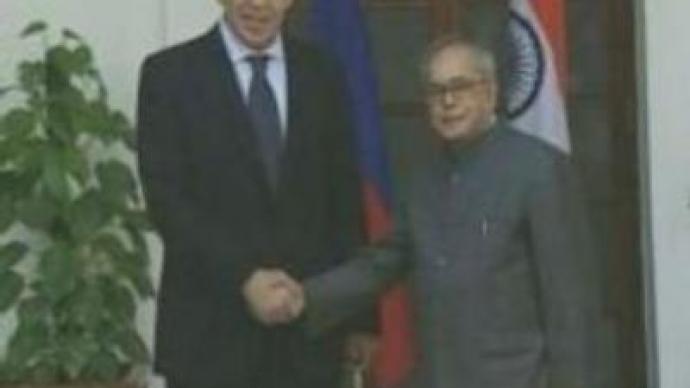 Russian Foreign Minister, Sergey Lavrov, has left New Delhi for the APEC summit after visiting India. He has visited India as part of his tour of Asia and discussed a number of issues.
Future Russian-Indian joint projects under review envisage trade turnover rising to $10 billion by 2010. Plans include Russian aid in building a nuclear power plant in the south of India.
Sergey Lavrov
said Russia values its partnerships with India and supports close co-operation in all fields.
He also hopes that humanitarian and cultural collaboration will boost relations ahead of a "Year of India" in Russia and a "Year of Russia" in India next year.They agreed to continue meetings in an extension of the 3 party dialogue involving Russia, India and China.
"Russian authorities worship their strategic partnership with great India, an old true friend of Russia, a state Russia has co-operated with for many years and in many areas. Based on the agreements, reached by our leaders, we have prepared a number of important future oriented documents. They will make a solid foundation for the bilateral trade and economic co-operation, energy and metal production, peaceful nuclear energy and new technologies, including space projects and military and technical co-operation. Our ministry is working hard to make agreements in these fields. Russia and India stand for peaceful settlement of the North Korean nuclear issue. We welcome the fact that the six product taxes, in this matter, have been resumed. And of course, the Iranian nuclear issue will be set peacefully. We have agreed to promote efforts to maintain stability in Central Asia, to develop co-operation in the framework of Shanghai cooperation,"
Mr Lavrov said.Associate Fellow of the Institute for Defence Analysis in Delhi, Nivedita Das Kundu, said Russian-Indian relations are as strong as ever.
"We have a civilised link and we have been friends for the last 56 years; we have mutual trust developed between each other. That is the most important thing. The cooperation in the cultural sector, that we have developed with each other and is continuing and will continue forever,"
she said.
You can share this story on social media: