In Snowden's footsteps: NSA leaker's new life in Russia
Edward Snowden's life has been shrouded in mystery ever since he was granted temporary asylum in Russia, but he apparently has friends here, enjoys the culture and even moves about freely. And most importantly – there are more secrets awaiting revelation.
As the implications of what the NSA leaker has done are still sinking in for America, and new evidence of the clandestine organization's worldwide spying initiatives are revealed, everyone wonders where Snowden is, what his job might be and how he is settling into Russian life.

RT got an exclusive with Snowden's Russian lawyer Anatoly Kucherena, the full version of which will air on Monday on the channel's Sophie & Co show with Sophie Shevardnadze.

Snowden and Kucherena often meet to discuss everyday questions relating to Snowden's settling in Russia. They talk about everything, from the country's culture and traditions to matters concerning everyday life. Snowden has reportedly shown an interest in Russian culture.

But it would be foolish for Snowden to completely let his guard down. Nor does he wish to, as it was at his request that his location remain absolutely secret. The prospect of discovery and lack of knowledge on what might be done by outside actors to influence the leaker's life here in Russia still make this a somewhat tricky situation, as Kucherena put it.
"We believe the danger remains quite high and, as I see it, it is impossible at the moment to reveal where he's living or to talk openly about it," he said, adding that "what you have to understand is that he's being persecuted by a major power – the US government and we fear there could be some very serious consequences."

Apparently being shielded by Russia and its laws is no guarantee of safety. "I don't think that is going to happen but we saw American special forces intervening in other countries. Also with regards to our own citizens – they get detained abroad and transferred to U.S. territory."

One of the most crucial pieces of information Kucherena shared was that Snowden has more secrets to tell the world and that what happened before was only the beginning.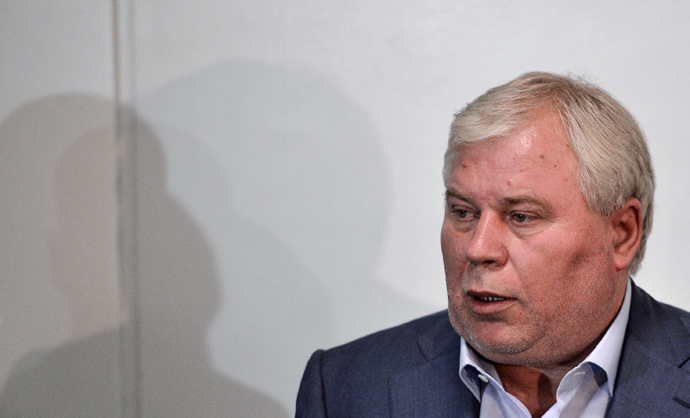 However, Edward Snowden does permit himself a bit of relaxation and enjoys walking and traveling inside the country. In the company of private security – that is.

Although Kucherena admitted that the former CIA analyst has not been recognized by locals as of yet, the lawyer does not seem to be Snowden's only friend in Russia. He explained that in making decisions concerning his future life, Snowden also consulted with "American friends living on Russian soil."

Although nothing is known about the nature of the men protecting him, Snowden pays for the protection out of his own pocket. This brings on the question of what the man has been doing for a living and how he plans to continue sustaining himself. Some speculate about a future book deal, or other avenues he may wish to exploit, given his story and professional background.

"Of course, he can get employed," Kucherena said, clarifying where Russia stands on the issue. "He has the same rights and responsibilities, as any Russian citizen. He is still getting a massive number of offers, and people are writing to him and calling. They offer assistance because they understand that this man needs to settle here. He also gets calls from business executives from different companies who want to give him a job."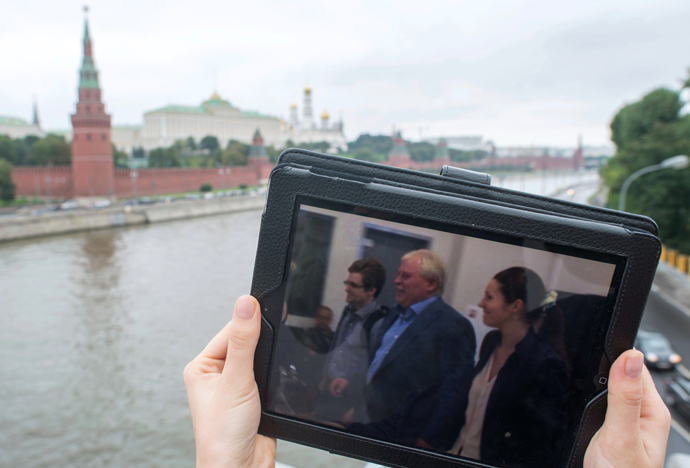 Kucherena's own assumptions about Snowden are that he might take up a kind of rights-advocacy line of work. Although nothing is set in stone yet, the lawyer reiterated Snowden's commitment to standing against any kind of all-encompassing surveillance program.
Marriage proposals have been pouring in over the summer as well. The most interesting offer so far, however, came from a 50-year-old woman, Kucherena confessed. She offered to adopt the fugitive American.
The question of Snowden's citizenship is probably the least pressing one – he can endlessly extend his temporary status in the country until the mandatory five years have run out and he is able to apply for full Russian citizenship.
In the meantime, the continuing fallout from Snowden's actions keeps steadily producing new perceptions of the kind of world we live in and what it takes to sustain the veneer of freedom in today's democratic societies.
But Snowden, together with WikiLeaks founder Julian Assange and US PFC Chelsea (aka Bradley) Manning, has already joined the ranks of those that inspire people's trust and gratitude the world over. Recently, members of the European Parliament have officially nominated the former CIA employee for the prestigious Sakharov human rights prize, which celebrates freedom of thought.
Andrey Sakharov was a Russian physicist-turned-activist who designed the Soviet Hydrogen Bomb, but later, filled with regret, had become a campaigner for the destruction of the world's nuclear arsenal and was awarded the 1975 Nobel Peace Prize.
You can share this story on social media: