NSA can tap into BlackBerry, iOS, and Android systems – report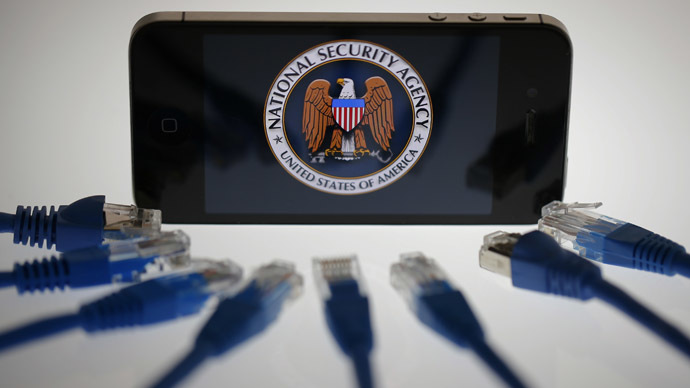 The US National Security Agency (NSA) can access data on smart phones using the world's most popular systems including iOs, Android, and even BlackBerry - which markets itself to be highly secure, according to a new report.
The NSA has tapped into all the leading mobile operating systems to gain access to contact lists, SMS traffic, notes, and users' current and past locations, Der Spiegel reported, citing internal NSA documents.
The leaked information also revealed that the NSA has organized a working group for each operating system. The groups are responsible for clandestine operations to gather data saved on the phones. 
The NSA has reportedly been most successful in accessing iPhone user data, and at times has been able to hack into the computer used to sync with the mobile device. This allows the agency to run a mini-program dubbed "scripts," which enables additional access to at least 38 more iPhone features.
The documents noted that similar successes took place using BlackBerry mobile devices. According to the report, 2009 was the only year that the NSA had a problem accessing BlackBerry data. That lack of access was due to changes in the way the company compressed data. But in March 2010, the NSA was able to hack back in, celebrating with the word "champagne!"
The spy agency also hacked its way into the BlackBerry's mail system, which is known to be extremely secure. The report may be damaging to the Canadian company, which has always stated that its mail system is impenetrable. 
In response, BlackBerry officials said that they have not built a "back door pipeline" into the system and stated that it was not their place "to comment on media reports regarding alleged government surveillance of telecommunications traffic."
Spiegel noted that spying on smart phones has not been a mass surveillance operation. It said the tactic was only used on specific individuals and was done without the knowledge of smart phone companies.
You can share this story on social media: