'Clean Internet', dirty intentions? Web activists sound censorship alarm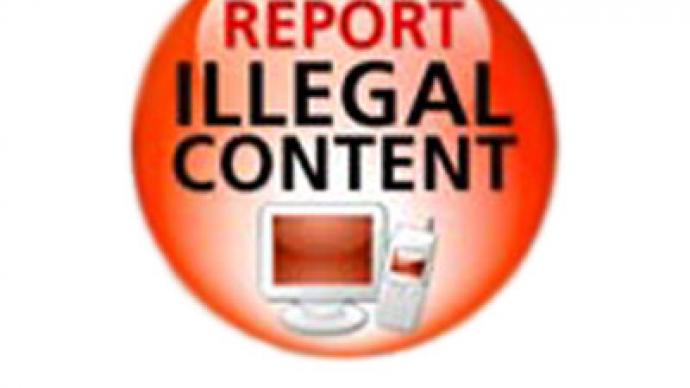 A European Commission policy review may stealth-impose ACTA-like draconian rules on online service providers, internet freedom activists warn. They accuse the backers of "weasel wording" in an attempt to sell the restrictions to the public.
The feared change to the e-commerce directive may come after a standard public consultation and review process, which is closing this week. Entitled "A Clean and Open Internet", the review focuses on the provisions of the directive which govern exemption from liability for illegal activity or information for content hosts and internet service providers.One of the stated goals of the consultations is to "ensure the transparency, effectiveness, proportionality and fundamental rights compliance of notice-and-action procedures." That is, to create a system that would allow copyright holders and law enforcement agencies to get offending content taken down."Notice and action is an idea based on the US-style [Digital Millennium Copyright Act] Notice and Takedown, but it goes much further. It incorporates the full wish-list of the copyright industries and law enforcement agencies, such as blocking of content using deep-packet inspection methods, removal of payment facilities, and domain seizure," Monica Horten, independent policy scholar and writer, writes in her blog."The e-commerce directive, with its provisions for mere conduit and exemptions on liability, was the result of a political compromise thrashed out in 2000 between the ISP industry and others, such as the copyright industries, who wanted it to incorporate a notice and takedown regime. However, that notion of notice and takedown was explicitly rejected," she adds.Americans' experience with notice and takedown is dubious at best. A Berkeley Law study called "Digital Copyright and the Consumer Revolution" said that the process "is commonly used for other purposes: to create leverage in a competitive marketplace, to protect rights not given by copyright (or perhaps any other law), and to stifle criticism, commentary and fair use."Europeans are invited to share their views on online commerce by filling in a questionnaire on the commission's site. Some activists say putting the word "clean" into the headline shows that the sponsors of the review are trying to manipulate the public, implying that more online control is needed to fight "dirty" content."What's particularly sickening about the current consultation is the blatant way the European Commission has attempted to plant the idea that anyone against this new notice and action approach is implicitly against the 'clean' internet, and therefore probably in favor of child pornography. It's becoming the standard political trick to use against opponents of repressive measures to try to paint them as friends of pedophiles and terrorists," technology writer Glyn Moody said in a blog."This is unacceptable and would inevitably harm freedom of communication and privacy online," Jeremie Zimmerman, a noted internet freedom expert, told RT.