Russia apologizes for Norway TV crew detainment near Sochi
Published time: 7 Nov, 2013 12:35
Edited time: 7 Nov, 2013 12:41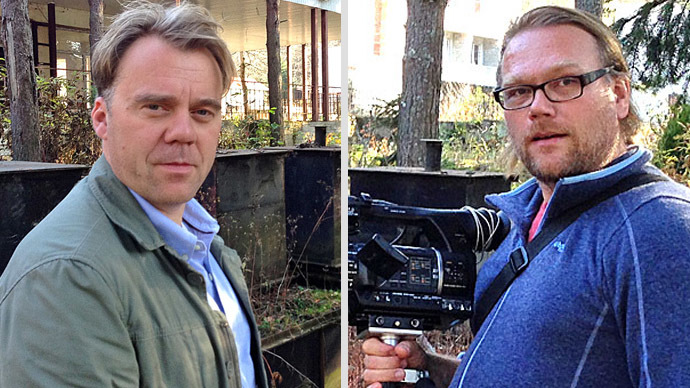 The Russian Foreign Ministry says police around Sochi "exceeded their powers," after a Norwegian TV crew claimed officials detained them several times in three days during the shooting of a story about the upcoming Winter Olympics.
"The regional law enforcement authorities exceeded their powers and behaved in an unreasonable manner towards the citizens of Norway," read the statement, obtained by Reuters.
Russia also promised an "inter-departmental investigation" into the series of incidents.
"The most likely reason for these actions appears to be a technical error. Those responsible will be punished. Russia will also do everything to prevent such actions from occurring in the future," continued the apology.
Two Norwegian journalists from broadcaster TV2 say they were stopped six times during their sojourn to the Krasnodar Region, and spent nearly 12 hours in custody throughout their trip.

The journalists have said they were interrogated several times about the purpose of their stay and their Russian sources, and at one point were accused of carrying drugs and forced to submit themselves to a test.
Attempts to film public spaces were consistently thwarted by officials.
Oystein Bogen, the reporter on the story, described the treatment as "unusual, disturbing, and systematic."
The journalists said that one of the officers told them that the number of their car had been placed on a 'blacklist' by the Russian state security agency, the FSB; the journalists also say that after a certain point they were suddenly left to work in peace for two days.

International non-profit Human Rights Watch (HRW) took up the journalists' cause, saying it would "shock" the International Olympic Committee, which awarded Russia the prestigious sporting event.
"Thousands of reporters will visit Sochi for the Games and it is one of the central requirements of hosting the Olympics that they can report without interference and intimidation. Press freedom is expressly guaranteed and protected under the Olympic Charter," said Jane Buchanan, associate director for Europe and Central Asia at HRW.
The Olympics, which are the most expensive in history with estimates already exceeding $50 billion, have been mired in controversy over the past year concerning corruption, the rights of LGBT athletes and the drastic security measures in place.
President Vladimir Putin has signed several laws over the past year that will confer extraordinary powers on security services for the duration of the event in February, as well as curtailing access to unauthorized vehicles, and limiting public demonstrations unrelated to the Olympics.