One killed, more deaths feared as explosion rocks Norway dairy plant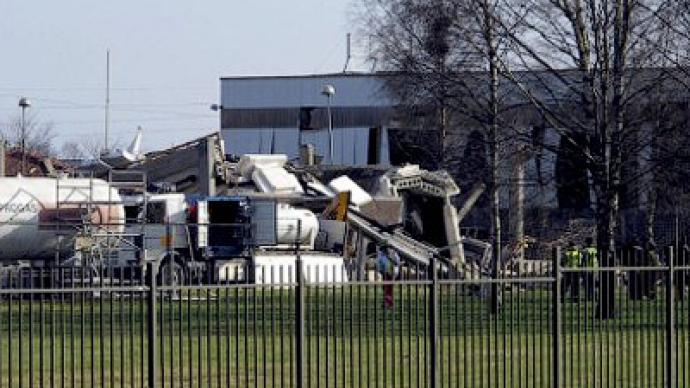 A huge explosion has rocked a dairy plant in Fredrikstad in south-east Norway. At least one person was killed while three others were seriously injured. A number are unaccounted for and are feared to have perished.
Police have confirmed one person has died in the blast, reports Norwegian online news The Local. At least five more people are believed to be missing after the blast, Norwegian Emergency Services said. Between 20 and 25 people were working in the factory at the time of the blast, according to news agency NTB. Footage from the scene broadcast by local news showed significant damage to parts of the plant and surrounding buildings. Ambulances and a rescue helicopters are working at the scene. Rescue teams have started searching for survivors. They have asked people to stay away from the site. Witnesses have described hearing a violent explosion at around 4:18pm local time. A nearby store has been severely damaged by the explosion."The entire glass front blew in and the roof collapsed," said a visitor to the store quoted by The Local. The cause of the explosion was not immediately clear, but so far police believe gas to be behind the blast. A manager at the plant confirmed that a gas tank was being serviced on Monday afternoon.
You can share this story on social media: