North Siberian airport trapped in snow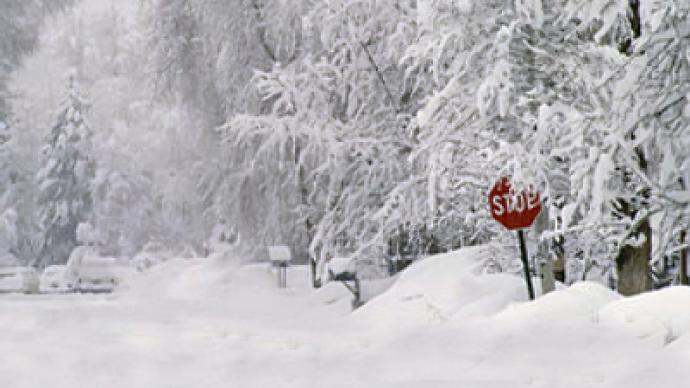 Planes flying to the airport of Norilsk city in the Krasnoyarsk Region of Siberia cannot land there due to its runways being blocked for the third day running because of heavy snowfall and blizzards.
The airport spokesman told RIA Novosti that on Wednesday morning the Emergencies Ministry had announced a storm warning.
"We received information on temperatures falling as low as minus 32 degrees centigrade and winds of up to 27 metres per second. In such weather conditions the airport cannot let planes land", he said, meaning the city airport is nearly isolated from the rest of the world. "Blizzards and snowdrifts are so bad the authorities have to close the roads to the airport from Norilsk", the spokesman added.
Flights to Norilsk are suspended from Moscow, Krasnoyarsk, Novosibirsk and Khatanga. Hundreds of passengers are still stuck waiting to leave. In Krasnoyarsk alone, since Monday about 350 passengers of three flights are waiting for their planes to set off, according to the press secretary of the Krasnoyarsk airport Irina Lakusta.
"All services of the airport are in operation. As soon as the weather allows we are ready to accept airplanes", said the spokesman of Norilsk airport.

Related links:

Happy rescue after 24 hours in snow trap
You can share this story on social media: