North Ossetia tackles poaching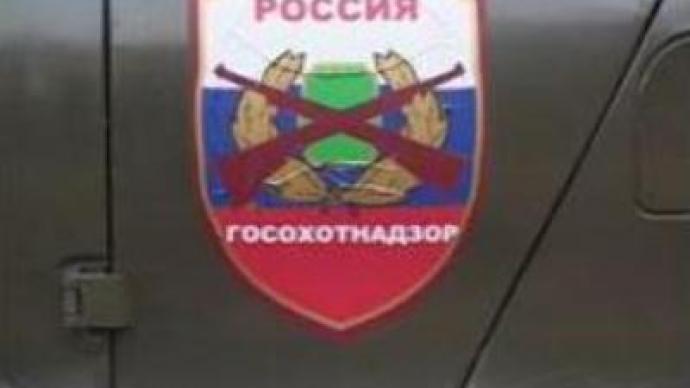 Wildlife conservation agencies are fighting poachers in the Republic of North Ossetia-Alania in the Russia's region of Northern Caucasus. They say rare birds are on the brink of extinction.
New bird and animal sanctuaries have been established around Lake Bekan to reduce the impact of uncontrolled hunting on wildlife. Thousands of springs from the North Caucasian mountains join there and flow into a lake. The Bekan is the largest natural lake in Southern Russia. The climate is temperate and the water never freezes.
"A lot of beautiful birds migrate here. We get swans, geese and ducks. Unfortunately they are being brutally exterminated. Someone should do something about it,"
Vladimir Tuaev, a local resident remarks. North-Ossetian nature conservancies raise the alarm. Hunting season lasts 5 months being the period of the most intensive struggle with poachers.
"It's quite often that we carry out raids together with teams from the environmental ministry. We have detained a group of poachers as a result of one such raid and seized 4 hunting rifles. We've already started an investigation into this case,"
Tsara Sozanov from the Hunting Inspection Agency indicated.Local authorities have established nurseries for animals and birds reproduction. Couples of pheasants live in separate cages. This winter they will hatch out their young. Every year hundreds of birds will be liberated. According to Taymuraz Mildzikhov, Minister for Environment Preservation of North Ossetia,
"the number of pheasants is rapidly decreasing, that's why any measures are vital to preserve this type of bird and improve the biological diversity and the overall ecological situation."
Employees from wildlife conservation agencies unload trucks with the most valuable cargo deep in the forest to help salvation of the nature. Herds of deer have been transported to North Ossetia from the neighbouring Rostov region. The animals will breed in a new preserve.
"We have created a fund that will assist the development of hunting and fishing grounds in the republic, as we want our children to be able to see wild animals in their natural habitats. We also want to attract more hunters here and develop tourism,"
said Budzi Basiev, Head of the Conservation Fund. Deerstalking and mountain goat hunting are very popular in the North Caucasus. It's one of the most ancient traditions in the mountains. Though paganism is long gone, hunters still make ritual feasts and pray to their legendary hero, the god of hunting Afshaty, and ask him to save the natural richness. The North Caucasus has been suffering serious ecological damage, with many species of animals and birds becoming endangered and even facing extinction. Numerous environmental charities are trying to save the local wildlife, which occupies almost half of the region's territory. Specialists say animals shouldn't be hunted for food or sport if they're on the verge of extinction.
You can share this story on social media: