North Korea stages military parade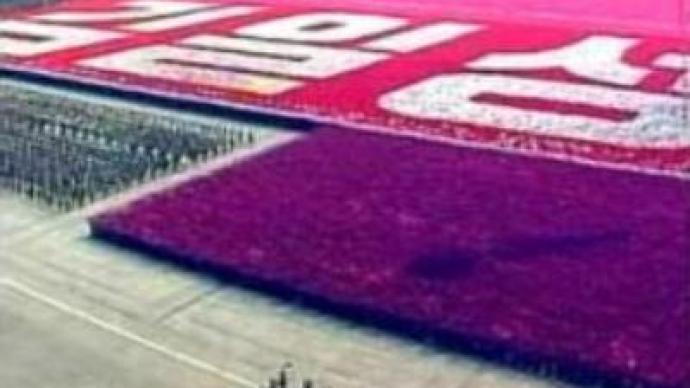 North Korea has started celebrations of one of the major national holidays – 75 years since the Foundation of Korean People's Army. Military machinery and goose-stepping soldiers paraded through Kim Il-sung Square in Pyongyang.
Kim Jong Il waved to the crowd, while soldiers and civilians marched in formation to spell out Kim's name as well as the country's motto – "military-first". A show with torches is also planned in Pyongyang at night.
You can share this story on social media: