Kim Jong Il's huge underground bunker uncovered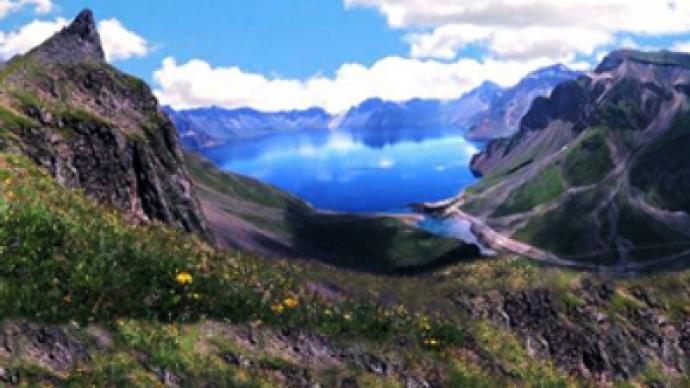 The Hong Kong bureau of the Canadian defense information center "Kanwa" reports that they have discovered a huge underground facility built to host North Korean leader Kim Jong Il in case war breaks out in his country.
The bunker, equipped with a military command center, has been built inside Mount Baekdusan (Baekdu in Korean) near the border with China, the Daily Telegraph reported on Friday. Right near the hideout is one of the palaces used by the North Korean leader, along with a small airfield.
The newspaper quoted the researcher who wrote the report as saying that the Baekdusan bunker will probably be the last hideout for North Korean leaders in case a military campaign on the country's territory breaks out, much like the underground facilities used by Al Qaeda and Taliban leaders in Afghanistan. He also said that the location's convenient location near the Chinese border suggested that Kim and his associates could seek asylum in China if the worst happens.
The analysts based the reports on satellite images and data provided by several high-rank North Korean defectors, including Kim's former personal sushi chef.
You can share this story on social media: