North Korea ready for talks - Russian envoy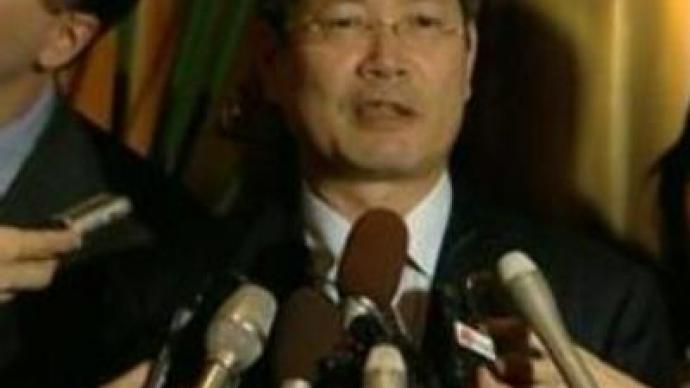 Russian Deputy Foreign Minister Alexander Alekseev says North Korea is willing to return to negotiations. Alekseev is the only senior foreign official known to have visited North Korea since it claimed to have detonated its first nuclear charge.
The United Nations voted on Saturday to ban trade in weapons to North Korea and authorised inspections of cargo ships heading there. The success of these measures will depend largely on how well China seals its border with North Korea. Diplomatic observers say the measures are designed to pressurise North Korea back to talks.Sanctions have provoked a strong reaction from the North Koreans. Pyongyang's ambassador to the UN, Pak Gil Yon, accused Security Council members of "gangster-like behaviour" before storming from the session. Japan, one of the strongest opponents of the North Korean nuclear programme, says its sanctions could be extended. It is considering a ban on exports of luxury goods and a freeze on finances linked with North Korea's nuclear weapons activities through third countries. Prime Minister Shinzo Abe says he still has decisions to make.After his visit to Pyongyang this week, Russian envoy Alekseev expressed cautious optimism that Pyongyang might still return to the negotiating table. He said North Korean officials repeatedly returned to the issue of six-party talks during his discussions. Meanwhile, sanctions imposed on North Korea by the UN Security Council have not restricted the supply of humanitarian aid.Russia has sent almost 13,000 tonnes of wheat, enough to feed around one million North Koreans. Aid goes first to children, invalids and pregnant women. Cuba, Australia and Ireland have also sent aid but millions remain at risk through lack of humanitarian funding.
You can share this story on social media: