North Korea develops new long-range missile – report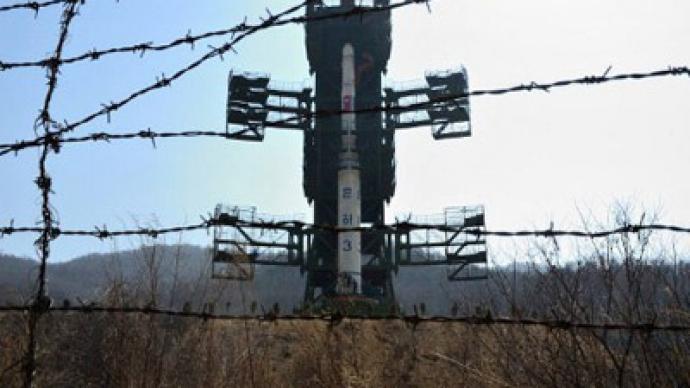 Pyongyang is developing a new long-range ballistic missile – a separate program from Friday's failed rocket launch, aimed at bringing a satellite into orbit, South Korean TV station reported on Saturday.
YTN, a 24-hours news channel in South Korea, quoted an intelligence source as saying the country carried out four tests over 16 weeks until early this year to develop an inter-continental missile at a test facility at Musudan-ri on the northeastern coast.The tests were reportedly aimed at improving engines and propellant fuel for the missile, code-named KN-08.North Korea, which admitted its long-range rocket launch failed and the satellite did not enter orbit, has been developing missiles for decades both for self-defense and as a lucrative export commodity, said the source.The experiments took place amid negotiations with the US that resulted in a February deal under which Pyongyang agreed to freeze its nuclear and long-range missile tests in return for food.  But Washington now says it is suspending plans to deliver food aid after Pyongyang's attempted missile launch.Despite the failure, Pyongyang's "provocative action threatens regional security, violates international law," said White House spokesman Jay Carney on Thursday.It is not clear, however, if it means the permanent end of a deal agreed in February. In accordance with the agreement, Pyongyang committed to stop enriching uranium and developing ballistic missiles in exchange for 240,000 tonnes of US food aid.The US officials and some analysts are now concerned that the failure of a North Korean rocket and the humiliation it presumably caused may force the regime to test a nuclear device or take other provocative actions.Earlier South Korean intelligence reports suggested the country is already planning an underground nuclear test in Kilju, next to the Chinese border.
You can share this story on social media: